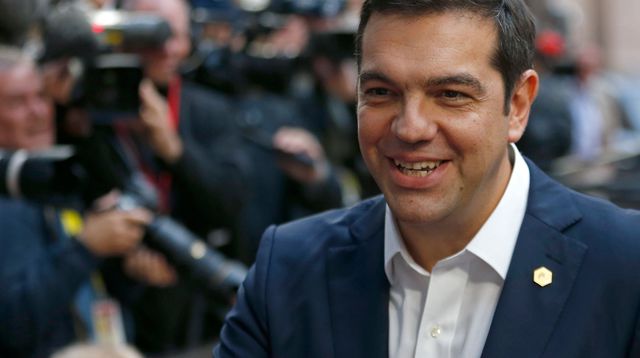 Athens, September 28, 2015/Independent Balkan News Agency
By Zacharias Petrou
Greek Prime Minister Alexis Tsipras addressed the 2015 Sustainable Development Summit at U.N. Headquarters on Sunday – a forum set up to discuss the post-2015 development agenda.
Tsipras is currently in New York to take part in the 70th meeting of the UN's General Assembly, where he will address the assembly on October 1.
In his speech on Sunday, the Greek premier put the issue of dealing with Greece's sovereign debt at the international stage. As Alexis Tsipras explained, the Eurozone economic crisis has slashed Greek GDP by 25%, calling debt a challenge "at the center of our global financial system."
The Greek PM said he would consistently promote and support policies aimed at a European and global economic and financial system that would favour growth. Tsipras characteristically stated that the world will not be able to deal with poverty "unless we can discuss how to build or improve welfare states instead of destroying them."
Prime Minister Alexis Tsipras' primary goals during his visit to the United States for the 70th UN General Assembly are to develop international relations and highlight the need to restructure Greece's debt, government sources said. They stressed that a meeting with U.S. President Barack Obama was not the purpose of the visit but noted that a one-on-one meeting could be held within the context of some event on the sidelines of the UN General Assembly.
The customary reception given by the U.S. President and the First Lady to the heads of the delegations participating in the UN General Assembly will be held late on Monday (local time).
Tsipras also has scheduled talks with the leaders of Brazil, Egypt, Palestine, and UN Secretary General Ban Ki-moon. The Greek PM is also set to meet with US Secretary of State John Kerry with the issue of Greek debt thought to be high on the agenda as Greek officials have indicated the primary focus of the trip will be on obtaining debt relief.
Before the Greek premier returns to Athens on October 2, he is also scheduled to meet with Archbishop Demetrios of America, New York mayor Bill de Blasio and representatives of diaspora organisations. No meetings with potential investors have been announced.