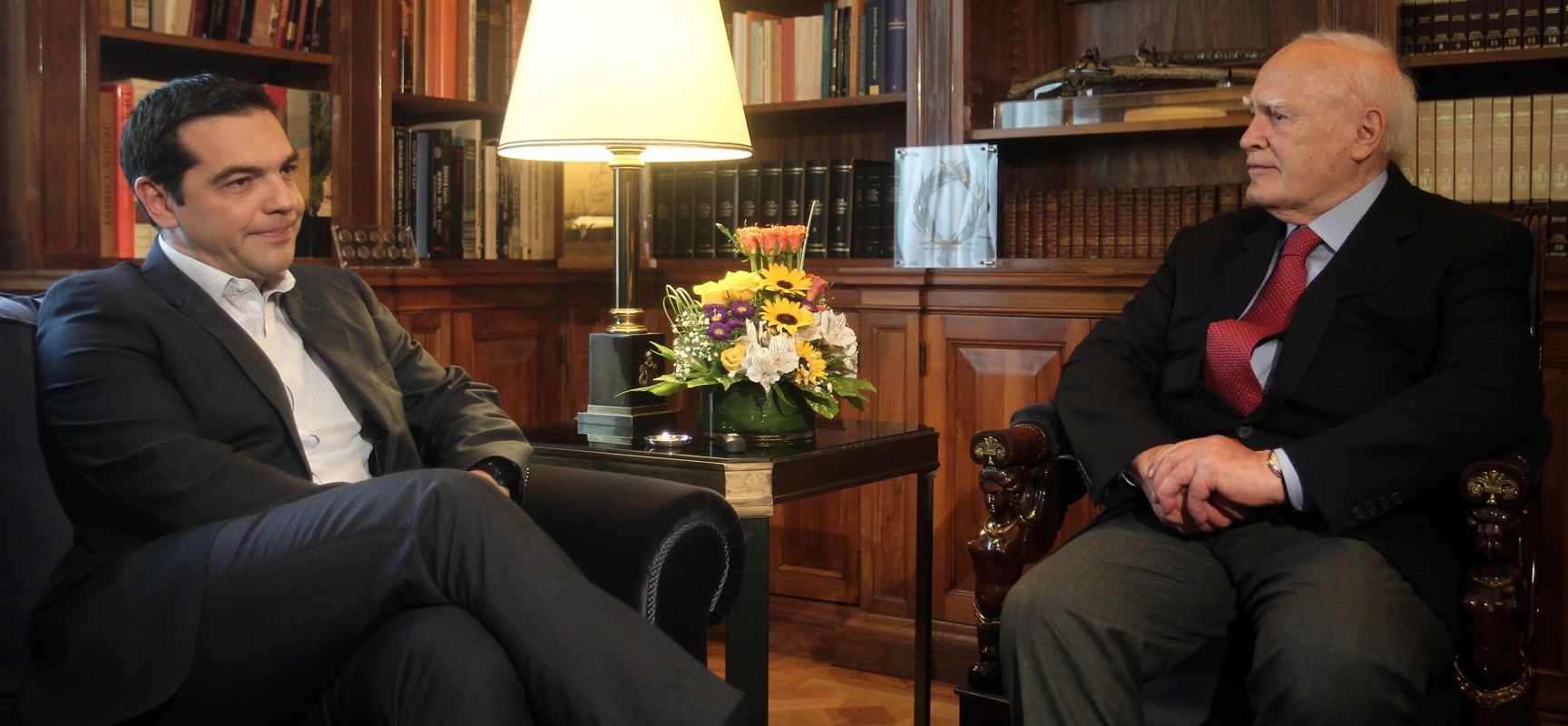 Athens, February 19, 2015/ Independent Balkan News Agency
By Spiros Sideris
The hope that Greece will overcome the cape "that will enable us to move forward" expressed Prime Minister Alexis Tsipras in the discussion he had in front of the cameras with the President of the Republic Karolos Papoulias.
Tsipras described as very critical and sensitive the moment of submission of the proposal by the Greek side to extend the loan agreement for which he expressed the hope that it will be accepted. "We're in the midst of a difficult negotiation. Nothing has happened that we did not expect, both the hard attitude and difficulties; maybe we did not expect this uplift that exists in our country, the patriotic pride", Tsipras added.
"We do not have a front of isolation opposite us", he said.
Moreover, the President replied that he understands the difficulties, noting: "Europe is going thrpugh a historic period, most historic than 1848, the great European revolution". Papoulias expressed the hope that the government succeeds in what it is trying to do, because as he said, "is very important for Greece, the people are waiting for it, the hope and expectation is great and I hope all goes well for the people to see better days".