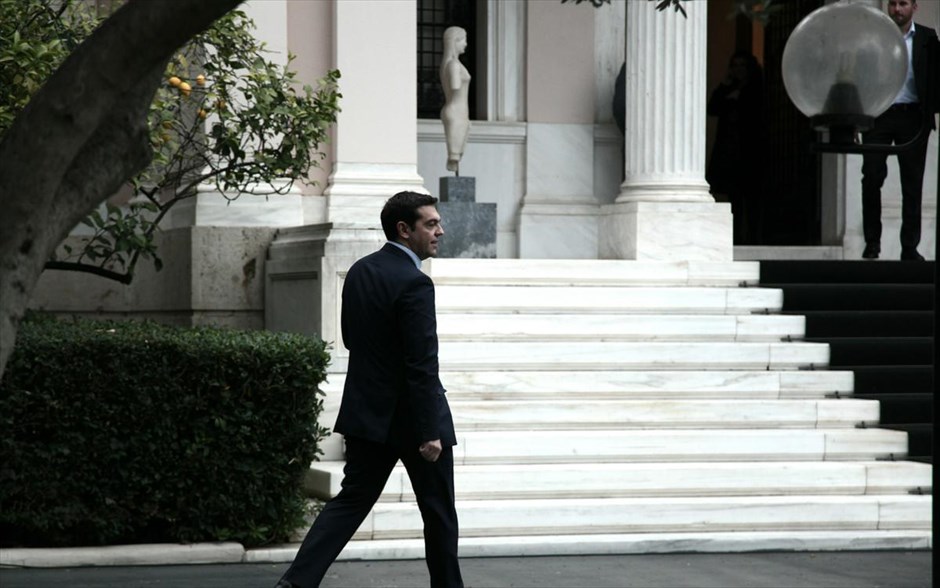 Athens, November 24, 2015/Independent Balkan News Agency
By Spiros Sideris
The convening of the council of political leaders under President of the Republic reportedly had planned the Prime Minister who also was willing to announce his proposal Tuesday, but this upset because of developments in the New Republic.
According to reports, in Monday morning meeting between Alexis Tsipras and his colleagues, expressed his intention to convene a meeting of political leaders.
It is worth noting that the prime minister has already appealed for the understanding of political forces last week, during his meeting with the President of the Republic Prokopis Pavlopoulos, while along the same lines was the interview with the daily "Ethnos" on Sunday.
Developments in New Democracy were also discussed at the meeting, as well the progress of the dialogue for the national pension system – an issue which the Greek Parliament will be asked to face in the coming weeks, during the discussion for the second pack of prerequisites. The approach of the dialogue will depend on the developments in ND, which "is facing problems".
What's more, in the meeting at Maximos Mansion:
– Alexis Tsipras scheduled the trip to Israel and Palestine.
– There was an assessment on the issue of primary residence. It was estimated that the government has not passed the right message and that the public "is at the most part fearful".
The government – as things stand – is called up to Christmas to have voted in the House:
– The 2016 Budget
– The second pack prerequisites. It is still not known whether it will include the taxation of farmers and the arrangements for rentals
– The Med-term program
Regarding developments on the refugee problem, at the Maximos they estimate that it will not become a major problem in Serbia, FYROM, Croatia, countries that say they want to control their borders.
They note that what is claimed by neighboring countries "is not in the logic of 'we are closing our borders', but it concern us", as was said. "We monitor the situation closely, with caution", was highlighted at the meeting.
Moreover, the EU-Turkey Summit, where the first decisions will be taken, has been decided to take place in Brussels on Sunday November 29.
The next day, Monday, November 30, the Prime Minister will go to Paris where he will speak at the conference on climate change, which will be attended by the world's leaders: From Obama to Merkel and Hollande.