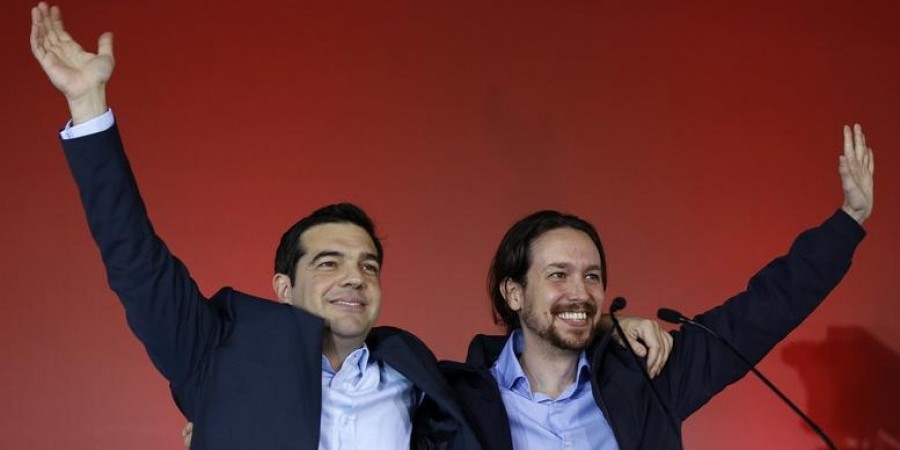 Athens, December 21, 2015/Independent Balkan News Agency
By Olga Mavrou
Prime Minister Alexis Tsipras congratulated Podemos party leader Pablo Iglesias and agreed with him that the results signalled the political loss of austerity governments.  The  Spanish prime minister Mariano Rajoy΄s conservative party lost the absolute majority in national elections.
Τhe two men also discussed the prospects of a coalition government in Spain –a coalition of socialist and leftist parties.
"Our efforts have now been justified – Europe is changing!", Tsipras noted.
Rajoy΄s Popular Party got 123 seats in the Spanish parliament, loosing 60 seats (176 needed for an absolute majority), the Socialist Party got 90 seats, loosing 20 seats,  Podemos  got 69 seats and Ciudadanos 40. In theory all prospects are open for a coalition government,  but a possible outcome might be a minority government.