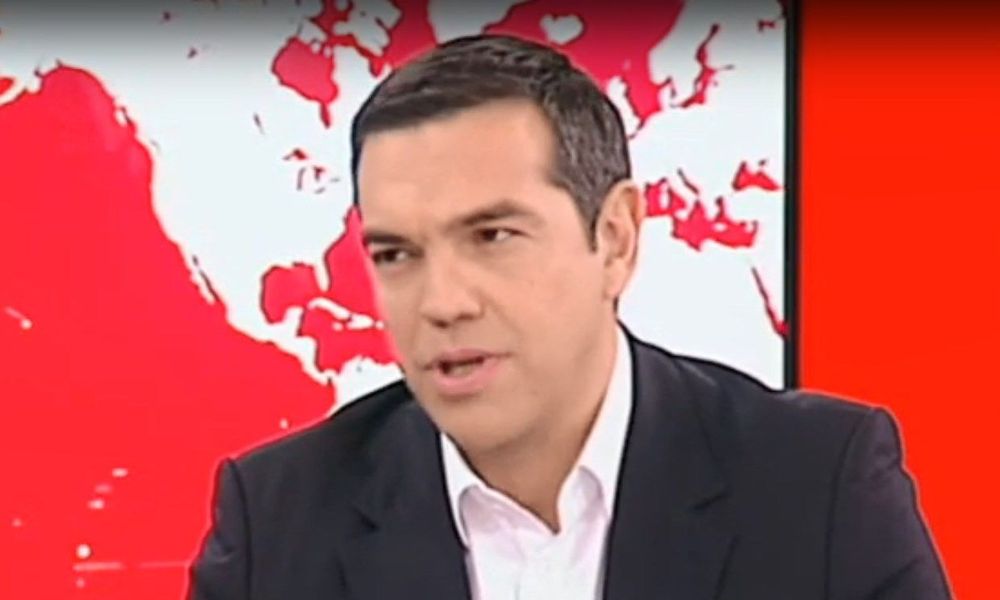 In an interview with Alpha TV on Wednesday evening, Prime Minister Alexis Tsipras admitted to making some mistakes his four-year term in office, while also underestimating the extent of dissatisfaction among the electorate in last month's vote for the European Parliament.
Tsipras said he had "received the message" of the people and that a SYRIZA government in the next four years will work even harder to promote the interested "of the many", over those of the privileged few.
The premier explained that he expects the general election on 7 July to be a different encounter to the European vote, predicting that New Democracy's 9.5 point win in the latter can be overturned.
On the economic front, the PM attacked Bank of Greece (BoG) Governor Yannis Stournaras for estimating that a 3.5% primary surplus target will not be met this year. "It isn't his job to make half-baked projections" Tsipras said, adding that the BoG chief is obviously trying to boost the main opposition New Democracy party.
Commenting on accusations that his government imposed excessive taxation on the middle class, Tsipras pointed out that the SYRIZA administration only introduced 17% of the taxes currently applied in Greece, with the rest imposed by previous governments.
In an attack on the center-right New Democracy, the PM stressed that the large tax breaks promised by Kyriacos Mitsotakis to businesses and the rich, will be funded by reducing the income of the working and middle classes.
"What they propose as great tax relief measures are the corresponding reductions and cuts on expenditures for wages, pensions, education and the social state," he argued.
Asked whether there is fear of a Greek-Turkish incident in the Aegean in the coming months, Tsipras said there is no real concern, adding that the country remains vigilant, despite "never having stronger alliances that the ones it currently has". Regarding Turkey's announced plans to conduct drilling operations within the exclusive economic zone (EEZ) of Cyprus, Tsipras said this would be a serious violation of the sovereignty of an EU member-state./ibna