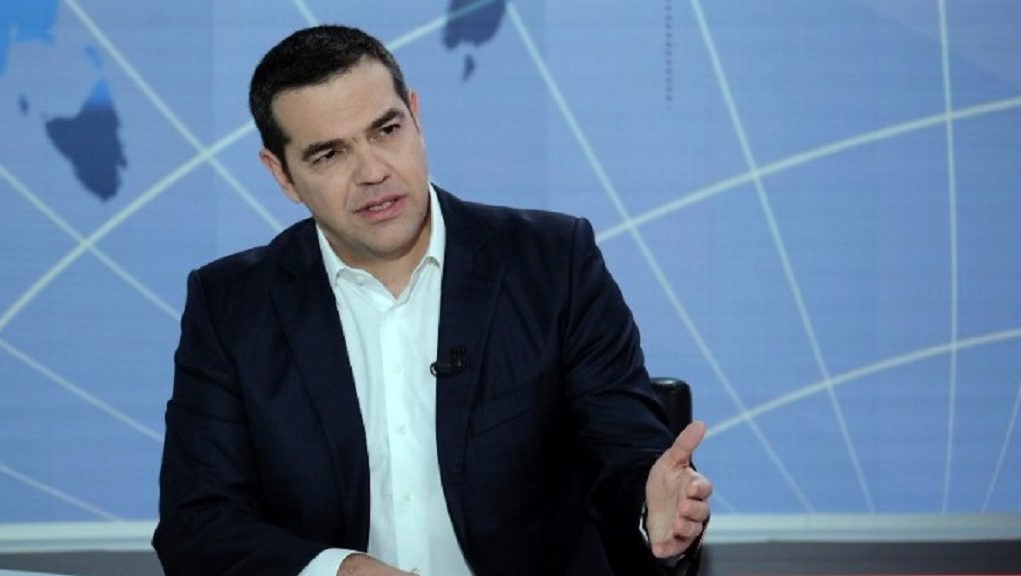 In an interview with Alpha TV on Monday evening, Prime Minister Alexis Tsipras predicted that the upcoming European elections will be closer to call than recent opinion polls suggest.
The Greek premier added that SYRIZA will win the general elections that will follow in October.
Tsipras launched yet another attack against main opposition party leader Kyriacos Mitsotakis, accusing him of having a "deeply anti-social agenda" and "extreme neo-liberal views", such as the promotion of a seven-day working week.
The PM reiterated his call for a televised debate with Mitsotakis ahead of the 26 May European elections. However, he argued that the latter's advisors made him reject the invitation because they were afraid he would let slip extreme views.
Asked if a recently presented set of relief measures were of an "opportunistic" nature, the PM said "every time we table a positive measure […] it is branded a pre-election measure". He added that "elections may come in 5 months, but the measures are permanent".
Moreover, Tsipras defended the measures put forth by his government last week, arguing that they will have "a positive impact" and that international markets would have reacted the prospect of a "fiscal derailment" if one actually existed. He went on to say that Kyriacos Mitsotakis should make up his mind whether or not he will endorse the relief measures that help the most vulnerable Greeks.
Analysts point out that Athens will get a first taste of reaction from its creditors at Thursday's Eurogroup meeting, with a clearer indication as to how the relief package has been received coming after the 26 May Euro vote.
Commenting increasing divisiveness in Greek politics, the PM said the main opposition chief was responsible for the escalation of rhetoric in Parliament. "He has been advised to avoid talking about the economy so that he doesn't make any blunders," he said.
Asked about pictures showing him on a luxury yacht last summer, he said "I have nothing to hide, no income, no stocks […] I have the right to keep some family and personal moments to myself"./ibna