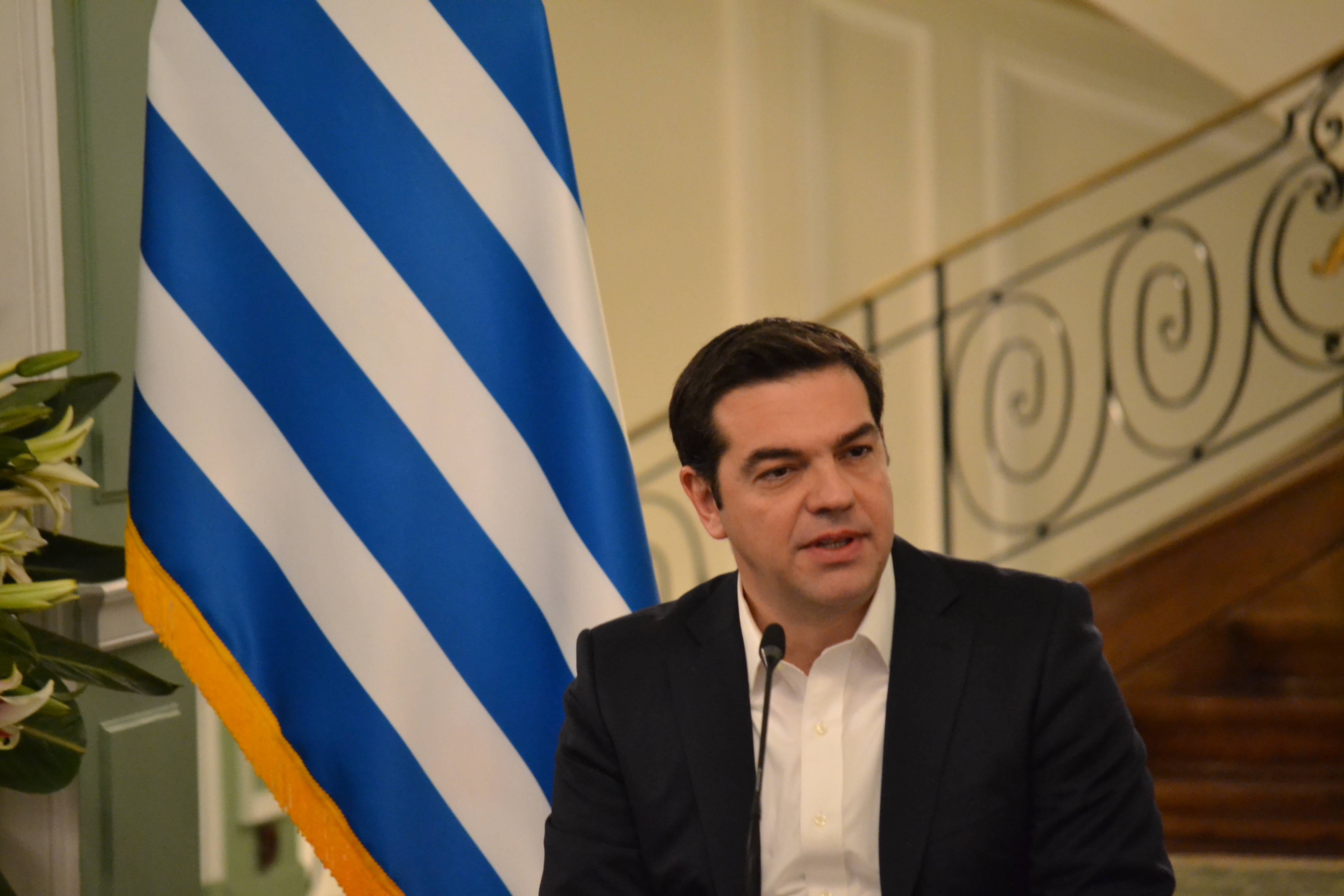 Athens, February 15, 2016/Independent Balkan News Agency
By Spiros Sideris
"Very soon" we will finish up with the challenges of the assessment, the debt and the refugee problem and, once that happens, "Greece will turn the page", says the Greek Prime Minister Alexis Tsipras in an interview to daily "Avgi" on Sunday, excerpts of which the newspaper posted in its electronic edition.
As regards the negotiation, he urges institutions to stop stalling, disagreeing among themselves, and reiterates his commitment for "no reduction in pensions".
On the issue of rural protests, he recognizes the difficulties faced by farmers and calls them once again to dialogue, to "ensure significant improvements". He is clear in his commitment to the implementation of the so-called parallel programme, informing what the next legislative initiatives of the government will be.
"The interweaving of the old partisan status-quo have a name", is one of the characteristic phrases of the Prime Minister, who accuses the president of ND, Kyriakos Mitsotakis, for a "Thatcher-like disposition" and "class hatred", stating that "we will bring him as often as possible in the House", in order to publicize his positions to the Greek people.
In parallel, he denounces the "desperate attempt" of wider circles to reheat the "left parenthesis" scenario, with profuse election talk and incitement of the social automation. The answer to these scenarios will be given by the Parliamentary Group of SYRIZA, which is "like a fist".
In regard with European alliances, Alexis Tsipras stressed that there is consistent enhancement of the forefront against austerity, moreover, SYRIZA does not ask for "ideological purity certificates". On the refugee crisis, the key is, he insists, the Turkish side, and explains that Greece accepted NATO's involvement, while ensuring respect for national sovereignty.
Regarding the Cyprus issue, the prospect of a just and viable solution is closer than ever, precisely because both communities have the will. It comes to show the multidimensional character of the foreign policy of our country through specific "openings" that took place last year.