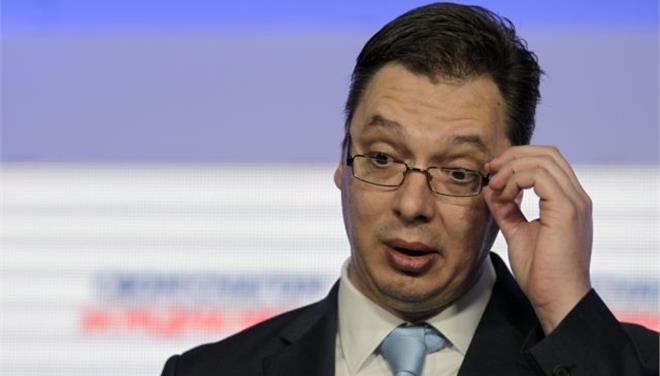 Belgrade, August 14, 2015/ Independent Balkan News Agency
By Milos Mitrovic
Prime Minister of Greece Alexis Tsipras believes he should not take his first official visit to Serbia on autumn, "well informed" sources from Athens told Danas daily. According to these sources, there's prevailing position in Greek ruling party Syriza that "the policy of Prime Minister of Serbia AleksandarVucic is 'pubertal' ". There were no other details.
Earlier this week Vucic admitted in the interview for the German magazine Money Focus that sometimes he "maybe annoys" Tsipras with his comparisons between Serbian and Greek economic model.
"The difference between Serbia and Greece is in the fact that our path for overcoming the crisis is completely different than Greek way. I know that sometimes I annoy my friend Tsipras", Vucic said.
This was not first time Vucic was comparing two economies and pointing that Serbian model was more realistic. Vucic stresses that Serbia favours "north European protestant approach" and austerity.
Concerning Tsipras's planned visit to Belgrade, Foreign Minister Ivica Dacic previously said that it would be in autumn but added that the date was not specified yet. Dacic has met Tsipras recently, at the opening ceremony of the new Suez channel in Egypt.
"I met him in Egypt, he told me he would come to Belgrade on autumn", Dacic told Danas.
At the same time Belgrade media claim that Athens will recognize independence of Kosovo soon. According to Blic daily, Athens will have to follow the position of its "western creditors" due to "financial vulnerability" of Greece. DusanJanjic, political analyst, told Blic it would be "a miracle" if Greece would not change its position over Kosovo.
Blic also claims that Athens was "angry" because of Vucic's statements.
Last month Greek Foreign Minister Nikos Kotsias said that Athens would support Kosovo's membership in the international bodies and security organizations believing this would enhance stability in the region. But Kotsias said this would not mean that Greece would recognize Kosovo's independence.