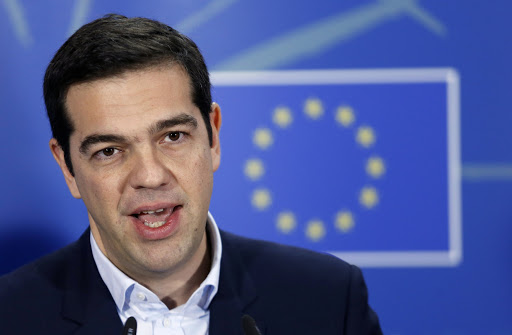 Alexis Tsipras called on the leaders of the states that signed the letter advocating for the issuance of a Eurobond to be ready to adopt the Eurobond decision even without Germany.
The president of SYRIZA, a day after his intervention via an article in Le Monde, took to Facebook to stress that the only solution against the upcoming crisis was "neither Euroscepticism and national isolation, nor the continuation of failed policies. Instead, a big and progressive European New Deal".
Following the public support towards the Eurobond proposal by the co-chair of the German SPD Norbert Walter-Borgians, the former Prime Minister of Greece stressed that it was becoming evident that "following the Greens, a significant portion of the social democratic forces are pushing for a progressive response against the crisis caused by the coronavirus pandemic", emphasizing that this constituted the solution for which SYRIZA has been fighting for years.
"Persistent adherence to golden rules and lasting austerity in the future will provide solutions neither to the European structure nor to the European societies. What it will do, however, is it will provide the necessary impetus to the Eurosceptic forces to speed up its dismantlement", he noted, urging member-states that co-signed the letter calling for the issuance of Eurobonds not to settle for a dispute but to be ready to implement the decision. "Either with Germany or without it". "Either in the form of a Eurobond, or in some alternative way".
It is recalled that Al. Tsipras told Le Monde that "if the problem lies in what the Eurobonds symbolize, then there is always the possibility of reaching a solution. There are always technical alternatives that could be named in a different way but provide the same results".
With his latest intervention, he specifically mentioned the possibility of issuing a large ESM bond, which in turn would create an open line of financing to the Member States without pending. "With the sole prerequisite being that this liquidity is used to deal with the crises in the health sector and the economy, prioritizing the people".
In fact, as resources report, Al. Tsipras has been in open communication for several days with European officials, politicians and leaders, who have agreed with the message of the intervention and have stressed the need to find a European solution with solidarity and measures such as the Eurobond, even without the participation of Germany and the Netherlands. /ibna