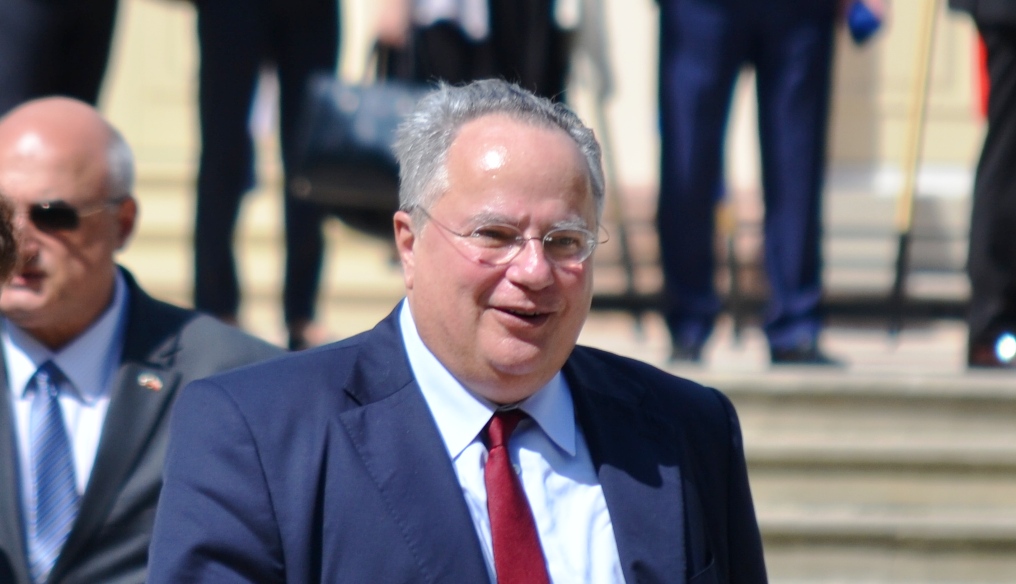 Athens, June 30, 2016/Independent Balkan News Agency
By Spiros Sideris
Greek FM was informed of the terrorist attack at Atatürk Airport while on a Turkish Airlines plane bound for Istanbul
No indication or element for the existence Greeks among the victims or the injured
Greek Prime Minister Alexis Tsipras had a telephone conversation with the President of the Republic of Turkey Recep Tayyip Erdogan, in which he expressed his condolences and solidarity for the terrorist attack in Istanbul. The Prime Minister stressed the need for international cooperation to combat terrorism and the need to advance peace and stability in the region.
"There is no indication and no evidence so far of the existence of Greeks among the victims or injured", said in a statement the Greek Foreign Ministry, on the terrorist attack at the "Ataturk" airport.
Greek Foreign minister Nikos Kotzias also had a telephone conversation with his Turkish counterpart, Melvut Çavuşoğlu, to whom he expressed his condolences for the heinous terrorist attacks that took place on Tuesday at the Istanbul airport.
Mr Kotzias expressed to Mr Çavuşoğlu his strong belief that terrorism can not have nothing to do with Islam, nor can it be linked to religious faith and values of love and tolerance that it represents.
The two Foreign ministers agreed to meet within the NATO Summit works, on July 8-9 in Warsaw, where they will make a review of bilateral relations and set a schedule for the exchange of side visits for the coming period.
Nikos Kotzias, learned of the terrorist attack at Atatürk airport, the plane of Turkish Airlines, TK1844 with destination Istanbul and Ataturk Airport and departure time 22:25, from where he would depart at 2:20 for his official visit in Vietnam. He immediately contacted the Foreign ministry and instructed on the coordination of both the Istanbul consulate and to issue the notice condemnation of the terrorist attack.
The Greek Foreign Ministry departed from Eleftherios Venizelos in the early hours after it has not made possible, despite the efforts to find alternative flights for Hanoi. As such, he had to postpone the planned trip for October.
The Foreign Ministry in its announcement expresses anger, appalling and unequivocal condemnation of yesterday's deadly attacks that resulted in the tragic death of dozens of innocent people and the sympathy of Greece to the friend Turkish people and the families of the victims.
It also informs of the direct assistance of the General Consulate of Greece in Istanbul to Greek citizens.
"Immediately after the explosion", the announcement writes, "an echelon of the General Consulate of Istanbul went to the airport and provided continuously, until dawn, consular assistance to Greek citizens who were located at the airport and needed assistance for their safe transport to Istanbul hotels. The Consulate General takes all necessary steps to facilitate the repatriation of Greek citizens".