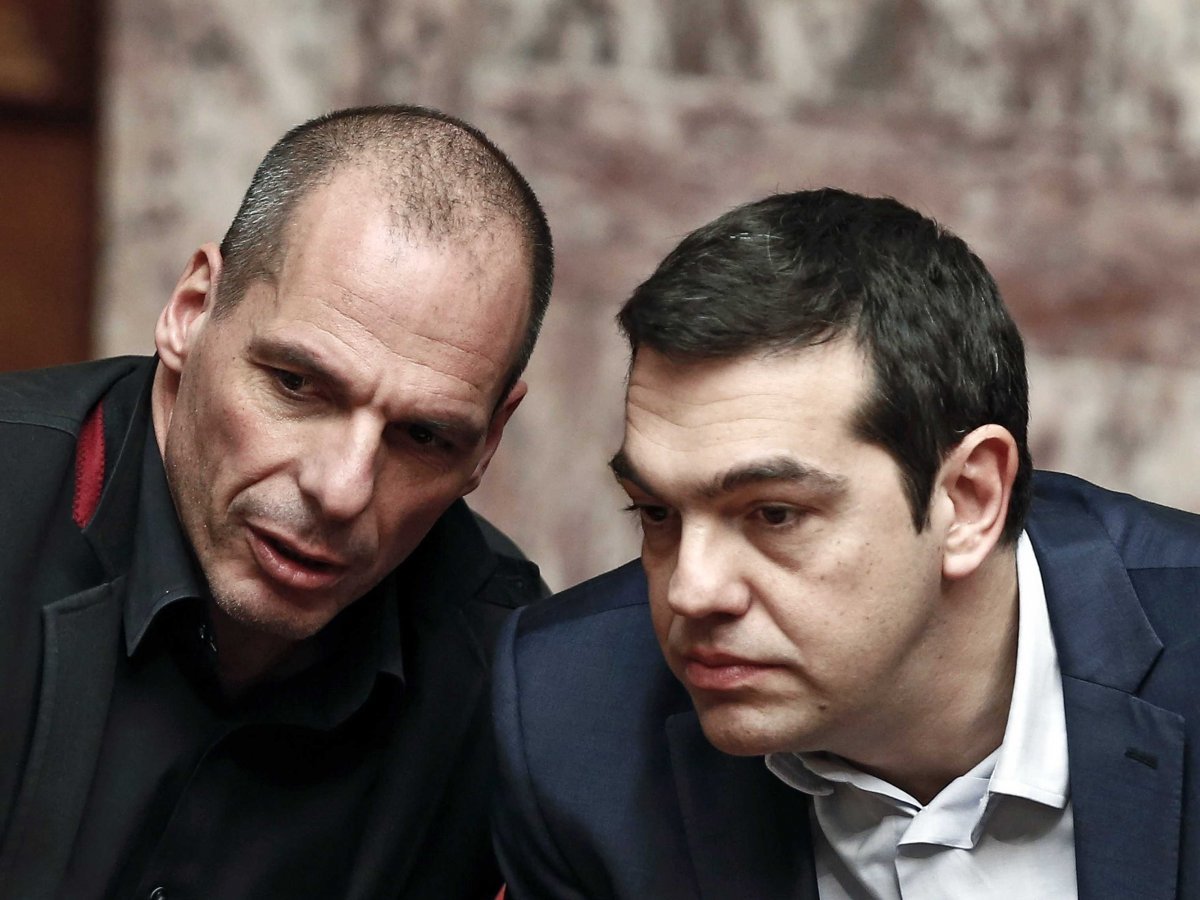 Athens, June 22, 2015/ Independent Balkan News Agency
By Zacharias Petrou
Greek Prime Minister Alexis Tsipras called an emergency cabinet meeting on Sunday to map out the government's strategy ahead of Monday's crucial Summit of European leaders and the Eurogroup meeting of eurozone finance ministers that will also be held.
On Sunday Alexis Tsipras spoke by telephone with German Chancellor Angela Merkel, French President Francois Hollande and European Commission President Jean-Claude Juncker.
According to government sources, the Prime Minister presented Greece's proposal for a mutually beneficial agreement that will provide a permanent solution and not postpone dealing with the problem, to the three leaders.
According to the Financial Times, François Hollande and Angela Merkel both telephoned Alexis Tsipras to remind him he needed a "staff level" agreement with the European Commission, IMF and ECB ahead of the summit.
Among the measures that the government worked on over the weekend were reductions in early retirement schemes, according to reports in the press. Pension and VAT reforms, along with labour deregulation, remain sources of friction between the two sides.
To meet creditor demands for measures equal to 2.5 percent of GDP, Greece is considering proposals that include a levy on companies with annual net income of more than 500,000 euros and a higher ''solidarity levy" for individuals earning more than 30,000 euros a year, a government official told Bloomberg, speaking on condition of anonymity because the plan hasn't been finalized.
The Frankfurter Allgemeine Sonntagszeitung newspaper said Greece may gain an extension of the current aid program to at least September as well as some funds, provided that Greece agrees to EU Commission proposals.
"Austerity must end," government spokesman Gabriel Sakellaridis said after Greek negotiators ended a meeting on Saturday. "A different Europe is necessary, a different Europe is possible."
In a column for Frankfurter Allgemeine Sonntagszeitung, Finance Minister Yanis Varoufakis promised that Greece was prepared to make concessions.
"Our side will arrive in Brussels with the determination to compromise further as long as we are not asked to do what previous governments did: to accept new loan tranches under conditions that offer little hope that Greece can repay its debts."
He said German Chancellor Angela Merkel faces a "stark choice" over whether to accept an agreement, adding: "The choice, I am very much afraid, is hers."
Speaking to the Observer, the Greek government's chief negotiator, Euclid Tsakalotos, described the prospect of a short-term deal as perhaps the worst possible outcome. Tsakalotos and State Minister N. Pappas are already in Brussels for talks with EU officials before the PM arrives Monday.
On Monday, the ECB will revisit emergency funding to Greek banks as deposits continue to flee. Withdrawals between last Monday and Friday amounted to about €4 billion, representing about 3% of household and corporate deposits held by Greek banks at the end of April.
Greece's current bailout deal expires at the end of the month. If no agreement is reached between the government and the country's creditors, Greece will default and an exit from the eurozone is considered highly likely.