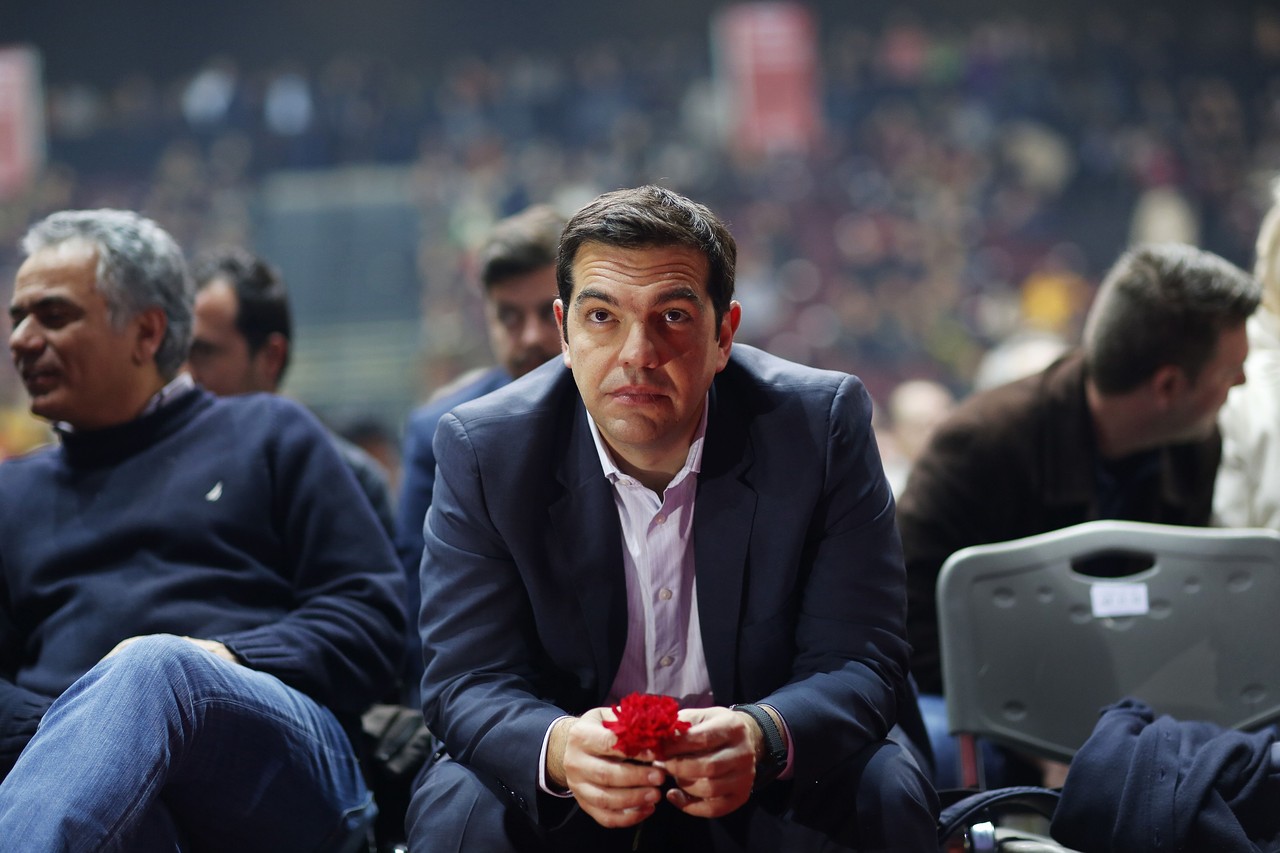 Athens, July 7, 2015/ Independent Balkan News Agency
By Zacharias Petrou
The governing council of the European Central Bank decided on Monday to increase the haircut on the collateral Greek banks use to draw liquidity. The increase reduces the amount of cash banks can draw from the ECB's emergency liquidity assistance (ELA) by two-thirds.
The ECB announced that it would keep its emergency Liqudity assistance to Greece unchanged at levels announced last Monday. That level is believed to be around €89 billion.
Reuters reported that Greek prime minister Alexis Tsipras spoke with ECB head Mario Draghi on Monday and said there was an "immediate need" to lift capital controls in Greece.
Also in the statement, the ECB said that it is "closely monitoring the situation in financial markets" and stands ready to use "all the instruments available within its mandate".
Increasing the haircut on the collateral means Greek banks are one step closer to going bust. The move applies even more political pressure on the Greek government to reach a last-minute deal with its creditors.
Prime Minister Alexis Tsipras will travel to Brussels on Tuesday to attend an emergency European Council meeting having won Sunday's referendum which rejected austerity but also with the backing of opposition party leaders for a fair and viable agreement with creditors.
"The recent verdict of the Greek people is not a mandate for rupture, but a mandate to continue and strengthen the effort to reach a socially fair and economically viable deal", the political parties said in a joint statement (not signed only by the Communist Party), which also called for liquidity to be restored to the banking system and discussions on debt relief to begin.
A historic meeting of political party leaders chaired by President of the Republic Prokopis Pavlopoulos took place on Monday during which all the parties (except neo-Nazi Golden Dawn) discussed the government's plans for securing a last-gasp deal with creditors.
Greece's new Finance Minister, Euclid Tsakalotos will also be in Brussels attending a Eurogroup meeting. Tsakalotos was sworn in after Yanis Varoufakis was asked to resign on Monday in a shock move by Alexis Tsipras. The decision will be seen as good will on behalf of the Greek PM as controversial Varoufakis was highly unpopular amongst Eurozone counterparts.
German Chancellor Angela Merkel and French President Francois Hollande met in Paris on Monday to discuss the Greek crisis. "It will be important tomorrow that the Greek prime minister tells us how things should proceed and what precise suggestions he can submit to us for a medium-term program that will lead Greece to prosperity and growth again," Merkel said, adding that "time is of the essence."
Francois Hollande stressed "the door is open for discussion" and called on Tsipras to offer "serious, credible proposals so that this willingness to stay in the eurozone can translate into a lasting program."
Sources suggest Greece is ready to accept the last proposals of European Commission President Jean Claude Juncker as a basis for a deal with some amendments and a provision to address the sustainability issue of the country's sovereign debt. However, it is considered certain that with the economy having seriously deteriorated and the banking system in tatters, Greece's EU partners will demand Greece agrees to a robust reform package.
Failure to reach a deal before July 20 will almost certainly push Greek banks to bankrupty, the country will default on its debts and a eurozone exit will be inevitable.