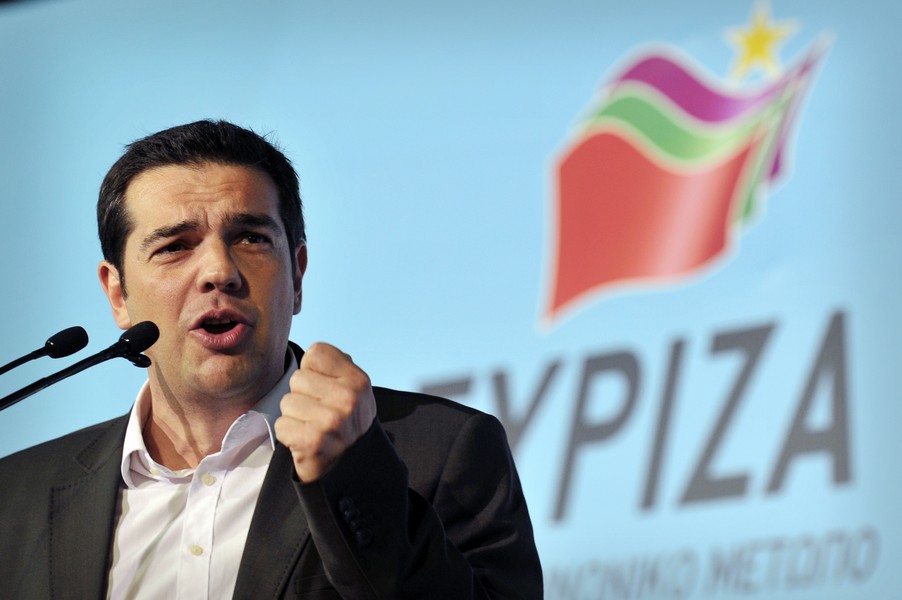 Athens, January 12, 2015/ Independent Balkan News Agency
By Spiros Sideris
To the "campaign of fear" unleashed by Antonis Samaras, who is warning for the risk of grexit if SYRIZA wins the elections, referred the president of SYRIZA Alexis Tsipras speaking in Corinth,.
"Premier's environment has invested in three things lately. From the first statements by Mr. Samara in parliament. In fact, not in the House – since as is known he detests the Plennary Sessions – but in the cafe of the House, where he spoke of the flight of deposits, the famous grexit, the unbearable debt which we must pay because otherwise we will have a credit event, and they will evict us from Europe, from the planet, the universe, our solar system; they will condemn us, they will break us, will trample us", said among other things Mr. Tsipras.
"Note that all three elements of alarmism, the issue of deposits, the issue of grexit, but also the issue of necessary remission, all three, as threats, as bullying, have already been discredited, along with the fear Mr. Samaras is trying to sow all around Greece; And they were not discredited because we have been saying it for so long, but they were finished, buried, undone, by those Mr. Samaras was expecting to give him their strong support going to elections. But these friends, as you know, something that we have been known for a long time, use some in order to do the hard work, and when they exploit them as far as they can, they throw them in the bin", he said.
"So now the institutional factors of Europe, the European governments, the foreign press are those who buried, ended, the case both of the grexit and the flight of deposits – the bank run as it is called", he added on.
The spokesperson of ND, Maria Spyraki, in response to Tsipras's speech made the following statement: "Mr. Tsipras advocates open borders, unarmed police and handing citizenship to illegal immigrants, calls "far-right "anyone who wants to safeguard the country by implementing European policies. We did not expect anything less from the party leader whose employees use vulgar characterisations for the Prime Minister".