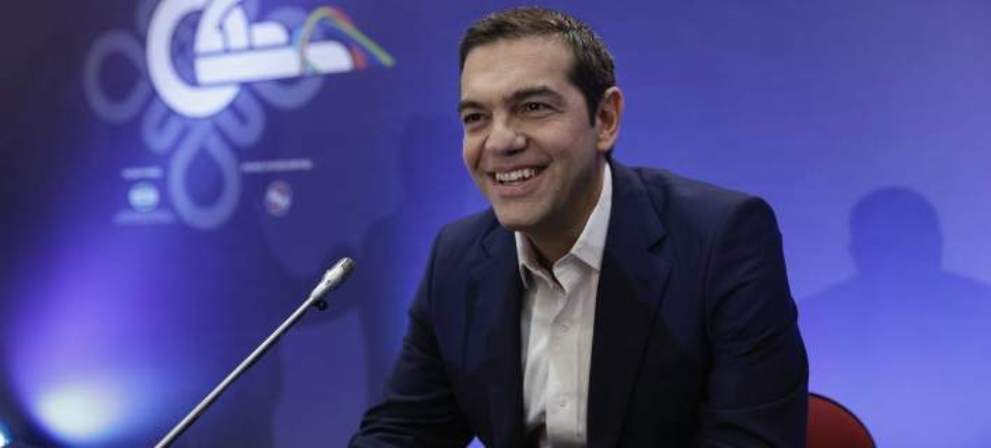 Greece's Prime Minister, Alexis Tsipras, outlined his view of the state of the economy at a customary press conference in the context of the Thessaloniki International Fair (TIF) on Sunday.
The Greek premier was asked a host of questions on a number of policy areas and issues such as the economy, health, current and foreign affairs, education, relations with the EU and creditors as well as issues relating to domestic politics.
Alexis Tsipras focused heavily on the country's economic recovery and his government's intention to see through its four year term and guide Greece to the conclusion of the ongoing bailout program in 2019.
He reiterated that he plans to see out the 4-year term in office and refused to be drawn into cabinet reshuffle scenarios. He defended his government's record in the economy and said he will call a cabinet meeting immediately after the TIF in order to speed up government work and make sure the third review of the bailout program is completed without delay.
On the economy and policies to promote growth, the PM was adamant that Greece must move away from the reality of the memoranda in order to grow the economy and protect the weakest members of society.
"We are optimistic about having created the fiscal leeway that will allow us to carry out corrections from 2019 that will relieve those who have had been burdened the most," Tsipras said.
Moreover, he focused on the need to achieve all the goals outlined in the adjustment program by August 2018 so that in 2019 the necessary corrections to help those that were hit hardest by the crisis can be made.
He described tackling unemployment as the most crucial issue to be faced now and after the Greek bailout program ends in 2018.
Tsipras' speech had a strong focus on attracting investment to Greece. He highlighted the fact that foreign direct investment activity was at a 6-year high in 2016, at 2.8 billion euros.
He also pointed out that informal committees have already been set up in order to help unblock investment project and attract new investors to Greece.
Commenting on the 3rd bailout program review and the role of the IMF in the program, Tsipras said the successful conclusion of the third review of the bailout program is a crucial issue, adding that timely conclusion "is part of our strategy".
He said that Athens is not to blame for delays in previous reviews, adding that "we can live with or without the IMF in the program". However, Tsipras urged the Fund to decide if it will remain by the end of this year. "The credibility of our creditors – especially the IMF – will be judged in this review" the PM characteristically stated.
"The end of the Greek crisis will be the end of the European crisis," he said./ΙΒΝΑ