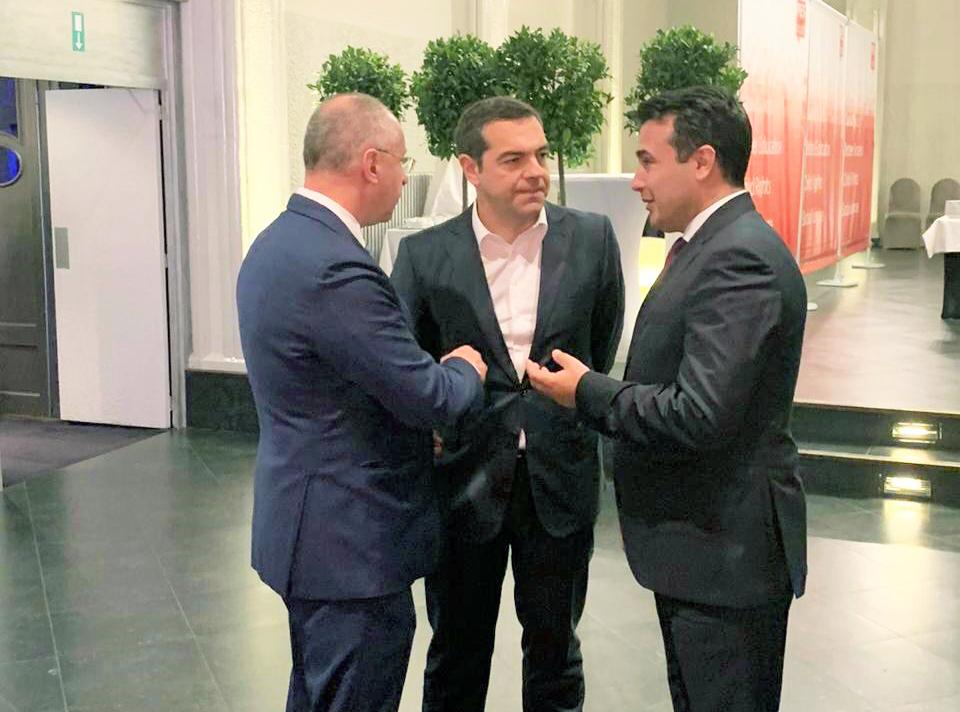 Alexis Tsipras attended the preparatory Summit of the European Socialists party as an observer in Brussels. The invitation to SYRIZA's president to attend the Socialists' operations might upset KINAL and Fofi Gennimata, yet it seems that the PES leadership sees a privileged ally in Al. Tsipras. It is also an open secret that the Socialists would like to add SYRIZA to their political body, without, however, Al. Tsipras' party being willing to discuss this prospect. At least for the time being.
For his part, the former prime minister seeks to make himself and his party a "bridge" between the political families of the left, the Greens and the Socialist Democrats. For this reason, he also sought to meet with the presidencies of the three political groups, which underlined the need for a united development of progressive forces at a European level.
The former prime minister focused particularly on his meeting with J.C. Juncker as well as on the preparatory Summit of the European Socialists and the need for the accession negotiations of N. Macedonia, as well the roadmap for Albania's accession process to be approved. He also stressed the urgency to impose an embargo on the arm sales to Turkey until the invasion in Syria is over, but also to impose sanctions for its violations within the Cypriot EEZ.
Stanishev's letter to Tusk
"Failure to commence negotiations would damage the EU's sovereignty, credibility and power, thus welcoming back nationalist forces and destabilizing the Balkans", he stated, according to well-informed sources. In this context Tsipras had a one-on-one meeting with PES chief S. Stanicev and Prime Minister of Northern Macedonia Z. Zaev, before the operations kicked off.
It is noteworthy that S. Stanishev sent a letter to Council President D. Tusk yesterday asking for an agreement to be reached even at the last minute, so that the Council can commence the accession processes for N. Macedonia and Albania. In his letter he underlines the importance of the Prespa Agreement, calling it historic and the product of two progressive governments' efforts.
Gennimata's discomfort and the distance with Papandreou
In view of the Western Balkans' accession prospects, the party of F. Gennimata, who is PES' official member in Greece – Al. Tsipras participates simply as an observer – seems to have found itself in a difficult position both within and outside its European political family. Furthermore, KINAL is the only member of PES that did not support the Prespa Agreement.
It is worth mentioning F. Gennimata's statement that the start of the accession negotiations between the EU and the Western Balkan countries "would be a positive event". "However, they must be combined with commitments from these countries to comply with the European rules and conduct. No kind of irredentism or violation of minority rights will be accepted", she said. Those statements put her on a different page from PES, but also from the former prime minister and former president of PASOK G. Papandreou, who expressed his strong dissatisfaction with France's and the Netherlands' veto at the Council of Foreign Ministers./ibna