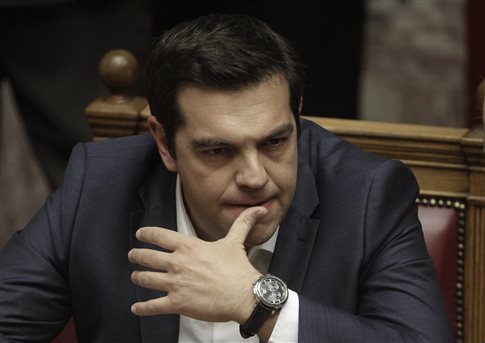 Athens, July 23, 2015/ Independent Balkan News Agency
By Spiros Sideris
The Greek prime minister Alexis Tsipras is determined to close the deal with lenders between August 15-20, according to banking circles, which sites the newspaper "To Vima", after the meeting they had Wednesday with Alexis Tsipras at the Maximos Mansion on the subject of auctions.
On the part of the European Commission, Commissioner Moskovisi said the timetable goes as far as the second half of August.
Consultations with the troika are expected to begin Friday. "There is a timetable that takes us until the second half of August", Pierre Moskovisi said on behalf of the European Commission.
Moreover, Tuesday, the government spokeswoman Olga Gerovasili said that immediately after the vote of the prerequisites will start the negotiation with institutions, with the deadline being August 20.
According to the same bankers, negotiations are taking place intensively, under the supervision of the minister of finance Euclid Tsakalotos.
Discussions are now on specific texts, with specific figures from the various ministerial departments, while the drafts of the agreement have also been prepared.
Prime Minister met with the Board of the Union of Greek Banks
Prime Minister Alexis Tsipras met on Wednesday at the Maximos Mansion with the Board of the Union of Greek Banks.
Welcoming the members of the Board, the prime minister stressed the necessity of this meeting, at a time when the importance of the banking system returns to normality. Alexis Tsipras pointed out the institutional vacuum that exists today on the issue of auctioning and set as a priority to protect the weaker social groups from such shocks, until there is a new legislation to protect the primary residence of the auctions.
In reply, the president of the board of the UNG, Louka Katseli, described as a positive development the end of the bank holiday and expressed the confidence that soon all restrictions on withdrawals and capital movements will be lifted, in order for the banking system to reopen smoothly and contribute to supporting the real economy.
Meanwhile, Katseli said that the banking system has managed successfully the new experience of the restriction on capital movements, while the prime minister praised both the effectiveness of employees in the banking system, and the highly mature and dispassionate attitude of the people.