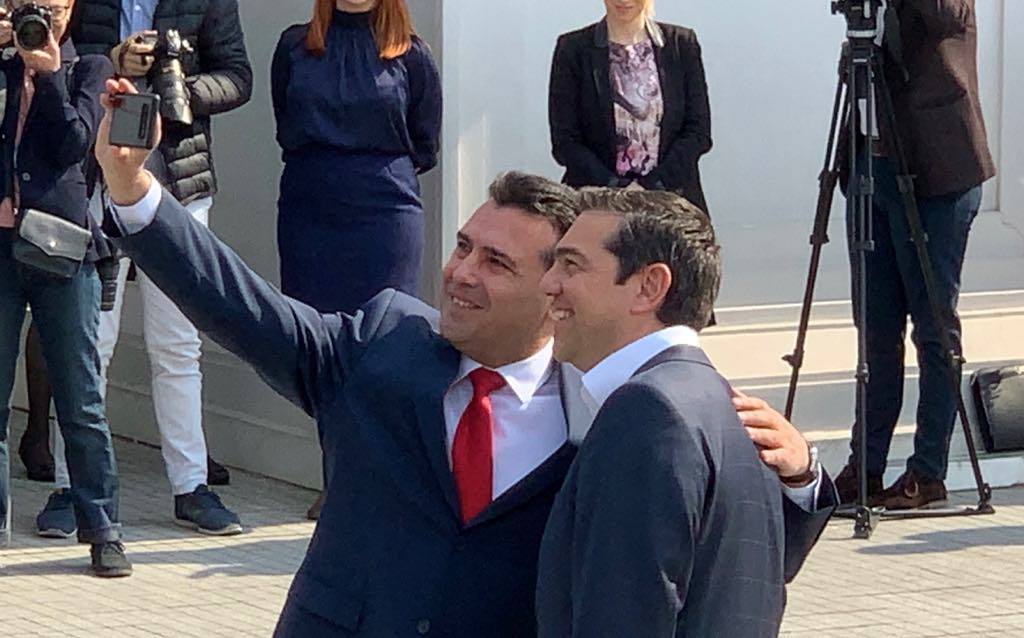 The former Prime Ministers of Greece, Alexis Tsipras, and of North Macedonia, Zoran Zaev, will be awarded the International Peace of Westphalia Prize for 2020 as announced by the president of the Westphalia-Lippe Economic Association, the union that instituted the award.
The award was given for the diplomatic skillfulness they showcased in the dispute over the name of Macedonia.
The international jury stated the awards were given to the two former prime ministers who gave an end to the long-running dispute over Macedonia's name, displaying "top diplomatic capacity".
Without former Greek Prime Minister Alexis Tsipras and his North Macedonia counterpart Zoran Zaev "in the long run the name dispute would not have ended yet, and the neighboring conflict would have destabilized the entire Balkan region", Reich noted yesterday.
Alexis Tsipras and Zoran Zaev were honored with the Ewald von Kleist Prize in February 2019. The Westphalia Peace Prize will be awarded on 18-19 September 2020. /ibna