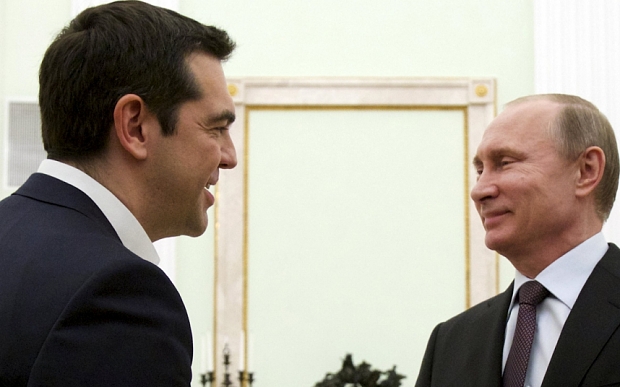 Prime Minister Alexis Tsipras is on an official visit to Moscow where he will meet with Russian President Vladimir Putin and Prime Minister Dmitry Medvedev on 7 December.
Alexis Tsipras's visit comes at a time when Russia is strengthening its presence in the Southeastern Mediterranean, albeit in terms of rhetoric, while Greek-Russian relations have gone through a turbulent period following Greece's decision to expel two Russian diplomats and ban two more from entering the country in July 2018.
Expectations of a restart in Greece-Russia relations due to the PM's visit to Moscow are not high; however it is a step in the right direction, a senior official of the Russian government told IBNA.
The Greece-Russia mixed inter-ministerial committee, which met 5-6 December, did not appear to focus on meaningful partnerships, but rather on issues of low interest, which could, however, broaden the scope of strengthened cooperation.
With his visit to Moscow, Alexis Tsipras appears to be personally taking it upon himself to revive the two countries' relations and to determine – along with the Russian President – the agenda of the next period, for the benefit of both countries.
Efforts on both sides are being made to find substantial common ground for cooperation on various levels.
At 10:30 (local time) Alexis Tsipras will lay a wreath at the Unknown Soldier's Monument in the Alexander Garden. A meeting with Prime Minister Dmitry Medvedev at his country house on the outskirts of Moscow will follow. At 13:00, the Greek Prime Minister will pass the Kremlin's gate to meet with Russian President Vladimir Putin.
The PM is accompanied on his visit by Deputy Foreign Minister Giorgos Katrougalos, Foreign Ministry Secretary General for International Economic Relations, Ioannis Bharhos, as well as officials./IBNA