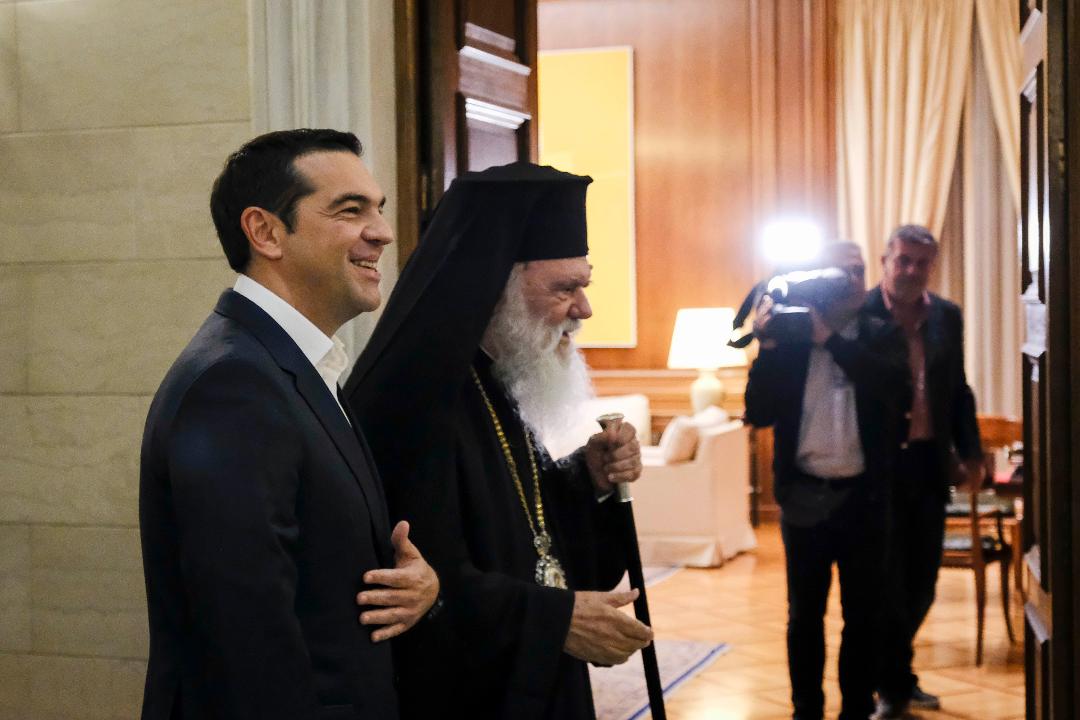 The relevant legislation to be tabled soon
As historical is describe in Athens the agreement reached by Prime Minister Alexis Tsipras and Archbishop Ieronymos. The government spokesman briefly stated in the briefing of the political editors that the agreement "sets the framework for the settlement of historical issues". An agreement that has been the result of silent and meaningful work for months on both sides, while, as sources from the Maximos Mansion say, a major role played the "excellent" cooperation and co-ordination between the prime minister and the archbishop.
It is undoubtedly an important modernisation step, which sets the foundation for the rationalisation of Church-State relations on new bases, as for the first time since the establishment of the Greek State, there is an attempt to resolve the issue of the ecclesiastical property. What's more, for the first time, there is a provision for the Greek state to record revenue from the exploitation of this property, in equal partnership with the Church, with the latter withdrawing its claims on controversial properties against the state.
The agreement to free ten thousand positions to strengthen the welfare state
However, in addition to the institutional modernisation brought about by the government's proposal for the constitutional safeguarding of religious neutrality, the state benefits because, since the priests cease to count towards the workforce of the state, ten thousand public-sector recruitment positions are being made available for the strengthening of the social state.
As government spokesman Dimitris Tzanakopoulos said, this could be progressively implemented from 2020 onwards, since for 2019 there is not the necessary budgetary space. Besides, the agreement reached by the government with the institutions for the reintroduction of measure 1 to 1 (for every 1 retirement in the state to be 1 recruitment) allows the coverage of positions in the health sector, education and where it is deemed necessary.
In this context, the Maximos Mansion explains that although the state is receiving the subsidy of the church to meet its wage needs, it is estimated that the proceeds from the exploitation of the ecclesiastical property will have equalized this cost by 2030.
According to well-informed sources, along with the ongoing and meaningful dialogue between the Prime Minister and the Archbishop, technical groups on both sides have been working intensively lately to finalise the relevant legislation. After the approval of the Hierarchs and the Cabinet, it will make its way to the House./IBNA