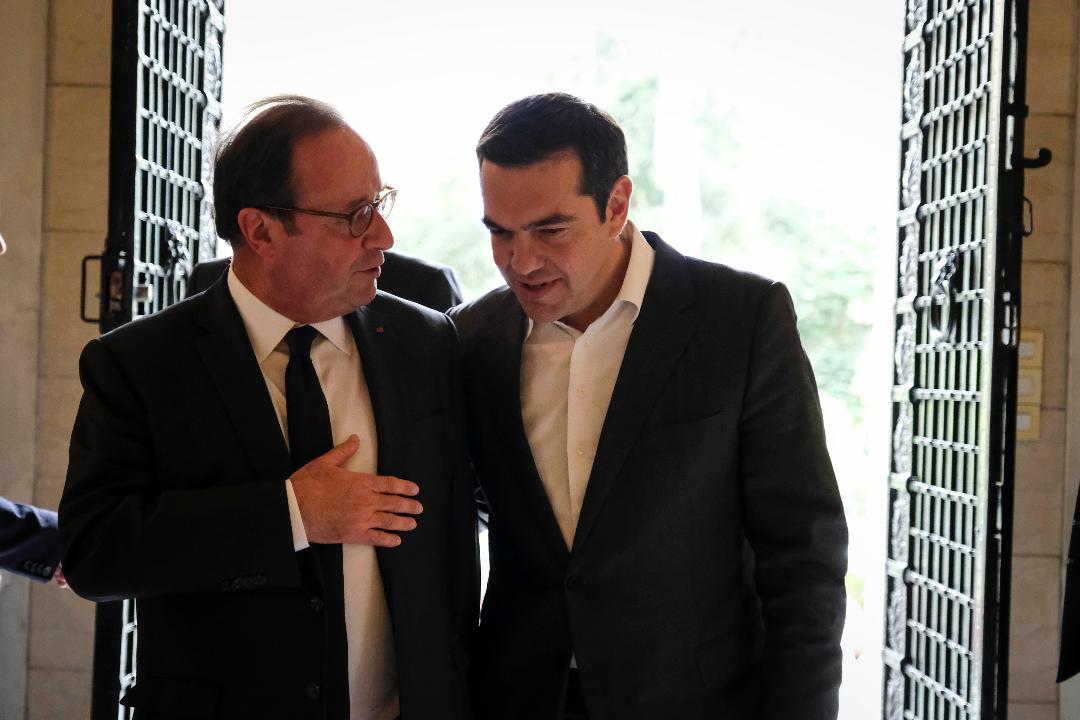 The Greek Prime Minister met today with former French President Francois Hollande, during the visit of the latter to Athens. "Friends stand together in hard times". With this Greek proverb Alexis Tsipras welcomed the former French president at the Maximos Mansion, pointing out that he was a real friend of Greece in difficult times, referring to the critical moments in 2015 and the important role played by France, in order to avoid leading Greece and the Eurozone "over the cliff".
For his part, Francois Hollande spoke of the great pressures that Greece received at the time, recognizing the success of the country. "At that time, you had to face a big challenge", he said, addressing the Greek prime minister, pointing out that Greece has succeeded, in such a way that today it is not considered a problem of Europe.
The big danger of right-wing Euro-skepticism on the agenda
Tsipras and Hollande have long been talking about the challenges and developments of Europe's future. The two men who starred in the crucial summer of 2015 confirmed the common understanding of the need for interventions to strengthen social cohesion and the foundation for democratic functioning at the level of the European Union. It was also acknowledged that the great danger the European construction and societies are facing today is far-right populism and nationalist Euro-skepticism.
Hollande spoke of the need for Europe to "progress" in order not to "remain stuck for a time", blaming liberals and other political forces, underlining however that "Left and Socialists do not want this". "The danger for the peoples of Europe is to move away from Europe", the former President said.
The ρeturn of Hollande?
Francois Hollande is in Athens for a private visit, during which he had a meeting yesterday with the President of the Republic, Prokopis Pavlopoulos, where he stressed that the two leaders were the leaders in the process so that Greece could sit again at the negotiating table with the lenders and avoid a Grexit. At the same time, he visited the refugee camp of Eleonas along with the ministers of immigration policy and health. The former French president is accompanied by former finance minister, M. Sapen.
According to the French press, Francois Hollande wants to return to the central political scene, in order to play a part at the forefront, in facing the new challenges for Europe in a progressive direction. The former President has had meetings with Barack Obama and President Macron./IBNA