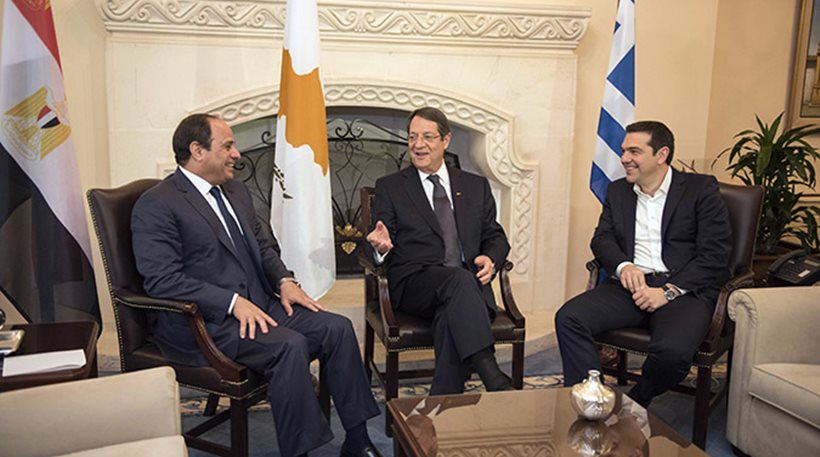 Egyptian President Abdel-Fattah El-Sisi will meet with Cypriot President Nicos Anastasiades and Greek Prime Minister Alexis Tsipras in a tripartite summit in November in the Cypriot capital Nicosia, Cyprus's Foreign Minister Ioannis Kasoulidis told Ahram Al-Arabi magazine on Thursday.
The Cypriot foreign minister said in an interview with Ahram Al-Arabi that the three heads of state will discuss the latest regional developments as well as economic and political cooperation between the three countries.
Minister Kasoulidis said the upcoming summit in Nicosia would be the fifth tripartite meeting between Sisi, Anastasiades and Tsipras. The first three meeting meetings were held in Cairo, Nicosia and Athens in 2015, and the fourth was held in Cairo in 2016.
During the interview with the weekly Egyptian magazine, Minister Kasoulidis stated that Nicosia fully supports Egypt in its war against terrorism.
On the Libyan civil war, the Cypriot FM said his country recognised the government of Fayez Sarag, but that it also appreciates the role of the Libyan National Army led by General Khalifah Haftar.
The FM also said that Cyprus supports Egypt's positions on certain regional issues, including its position on Syria./IBNA