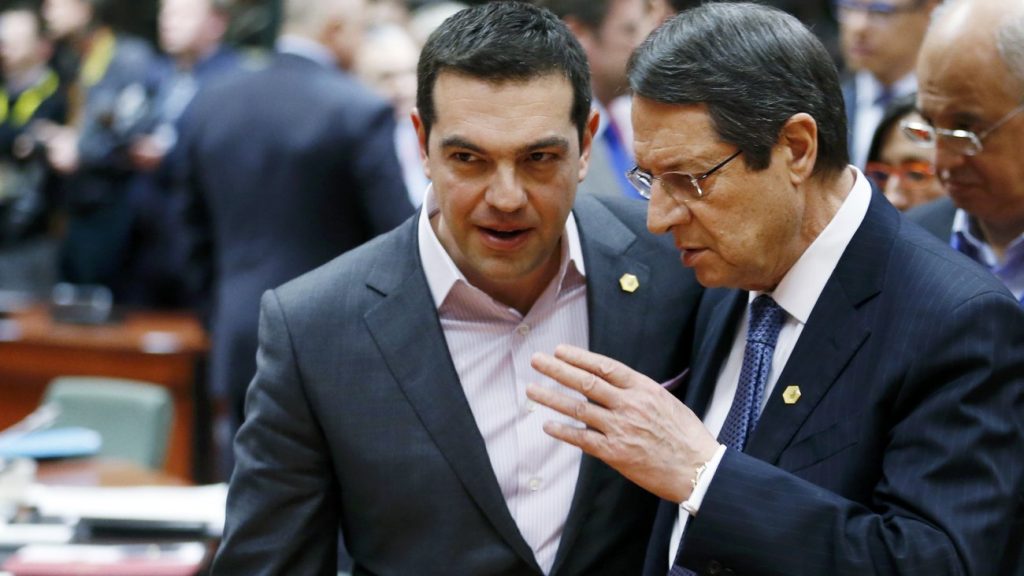 Athens, September 8, 2016/Independent Balkan News Agency
By Spiros Sideris
On the sidelines of the Med Group summit in Athens on September 9, the Greek Prime Minister will host a dinner to President the Republic of Cyprus Nicos Anastasiades on Thursday evening.
In a crucial period for the course towards a Cyprus issue settlement and as a continuation of President Anastasiades' talks with the leader of the Turkish Cypriot side Mustafa Akinci that close their cycle on September 14, Nicos Anastasiades will meet with Alexis Tsipras.
At the same time, Foreign Minister of Cyprus Ioannis Kasoulides will also be in Greece at the same period, and in particular in Rhodes, where he will participate in the Conference on Stability and Security, organized by his Greek counterpart Nikos Kotzias on September 8-9.
Naturally, the Cyprus issue will at the focus of the meetings, given the mobility around the issue for its resolution. President Anastasiades will inform Alexis Tsipras on the latest developments and exchanged views on outstanding issues, with the issue of guarantees being the dominant.
Still, the two leaders will discuss the development of tripartite partnerships of Greece and Cyprus with Egypt, Israel, Jordan and Lebanon and the planning for the next tripartite meeting to be held by the end of the year.
IBNA asked a senior government source in Cyprus whether there will be a discussion for the upcoming meetings in the US. The answer was that the visit for the 71th UN General Assembly in the US won't be in the agenda of the meeting, since a precondition for any meeting of the Cypriot side the Turkish Cypriot will be the joint statement to be agreed by the end of the cycle of talks on September 14.