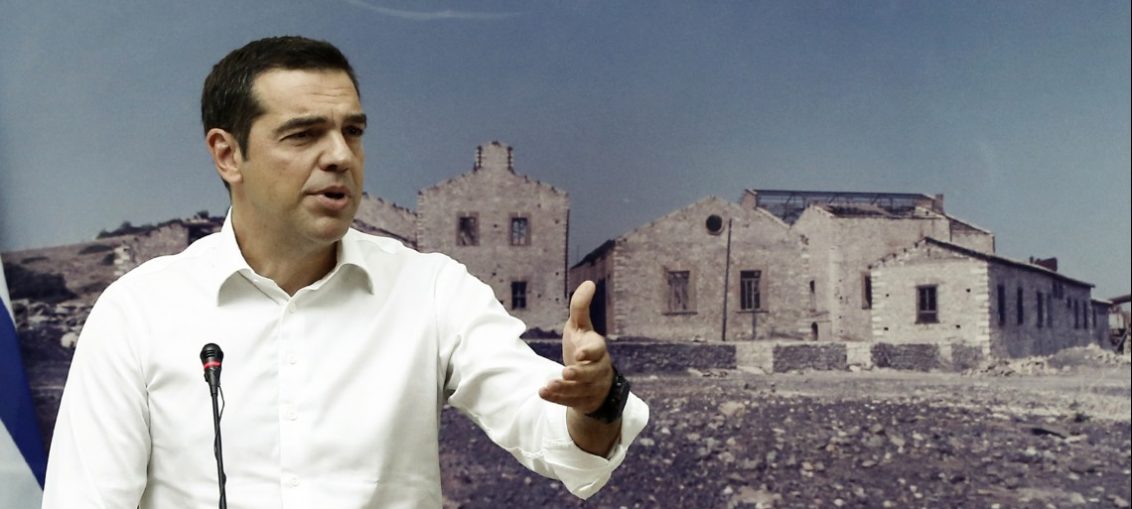 Greek Prime Minister Alexis Tsipras chaired a meeting to discuss the Attica wildfires on Tuesday, after which he admitted mistakes were possibly made in the management and response to the wildfires. However, he also attacked previous governments, stating that he "expected some self-criticism from those who were in power for decades".
"We can't turn back time to correct mistakes […] we are obliged to focus on the how's and why's of this tragedy. My promise from the very first day was that everything will be investigated in depth, in all dimensions and via clear procedures […] nothing will be hidden away" the premier said.
Tsipras focused on the following day of the devastating wildfires, pledging to dislodge everything that led to so many lives being lost. "Our intention is clear, the areas struck will be rebuild rapidly but on a new basis that guarantees legality, respect for the environment and the lives of inhabitants", he said.
The PM added that he discussed 20 immediate measures with competent ministers and authorities, concerning the demolition of illegal buildings in Attica, controlling building activity and protecting the environment, among other things.
A total of 3,200 illegally constructed buildings will be demolished under the government plans. A thorough process to remove constructions obstructing access to coastlines has also begun, while 250 regional authority officials will be hired to crackdown on illegal building activity and an electronic platform to record illegal buildings will also be created.
Tsipras went on to comment on what he called the failed policies of the past which contributed to the failure to deal with the deadly Attica wildfires. However, he added that the government has accepted the political responsibility for the fires and will now take the opportunity to remedy long-standing issues.
Participating in the meeting which took place at the Technology Park of Lavrion were the ministers of Environment and Infrastructure, the Attica Governor, the General Manager of the Public Real Estate Company, competent General Secretaries and representatives of local administration authorities.
Main opposition New Democracy responded to Tsipras' televised statement by accusing the premier of refusing to assume responsibility for the criminal lack of preparation, the nonexistent coordination and the tragic management of the crisis./IBNA