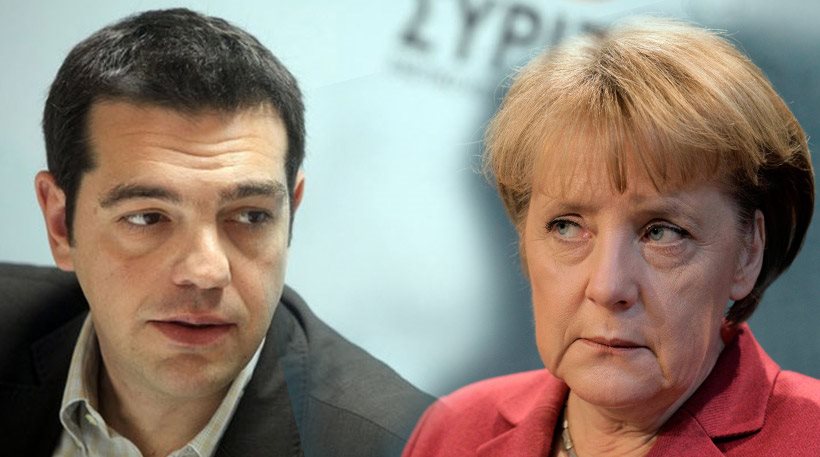 Athens, March 17, 2015/ Independent Balkan News Agency
By Spiros Sideris
Angela Merkel has sent a personal invitation to Alexis Tsipras to visit in Berlin.
The Greek Prime Minister accepted the invitation and the meeting with the German Chancellor, was set for next Monday, March 23.
Specifically, in a telephone conversation he had with the Prime Minister at 16:30 yesterday, on her own initiative, Angela Merkel of extended an invitation to visit the Chancellery.
Alexis Tsipras replied that he accepts.
The meeting will take place a few days after the EU summit in Brussels scheduled for Thursday and Friday.
The Greek government is trying to persuade lenders to renegotiate the terms of the loan contract and ensure the release of the installment that is pending.
Germany is unwilling to bow to Greek pressure to compromise, but to reach an agreement with partners Athens should secure the support of Merkel.
The first private meeting between Tsipras and Merkel was held on February 12 in Brussels, as part of the Summit of the European Union.
At the time, the two leaders had exchanged a warm handshake. In fact, French President Francois Hollande had taken it upon himself to introduced the two leader, thus presenting the Greek Prime Minister to Chancellor of Germany.
"Congratulations on your election. I hope to have a good cooperation, although there are difficulties", Merkel had told Tsipras with a smile on her face.
"Thank you. I hope so", the GReek PM replied the Chancellor, also with a smile.
Earlier Monday, the German government spokesman Steffen Zaimpert stated that "political objective of the German government as a whole remains keeping Greece in the euro and is working in this direction".
"We continue to pursue this political objective – and there are no differences on this point between the Finance Ministry and the Chancellor – to keep Greece in the eurozone and the German government has been working towards this end since the beginning of the crisis, and it continues to do so", Zaimpert said.
The statement of Wolfgang Schaeuble on accidents that could lead to Grexit was also downgraded by the German Ministry of Finance, noting that the statement should be viewed in context.
As of the rest, the German government insists on the implementation of commitments from the Greek side and the successful completion of the reform program as a condition for the disbursement of EU aid funds.