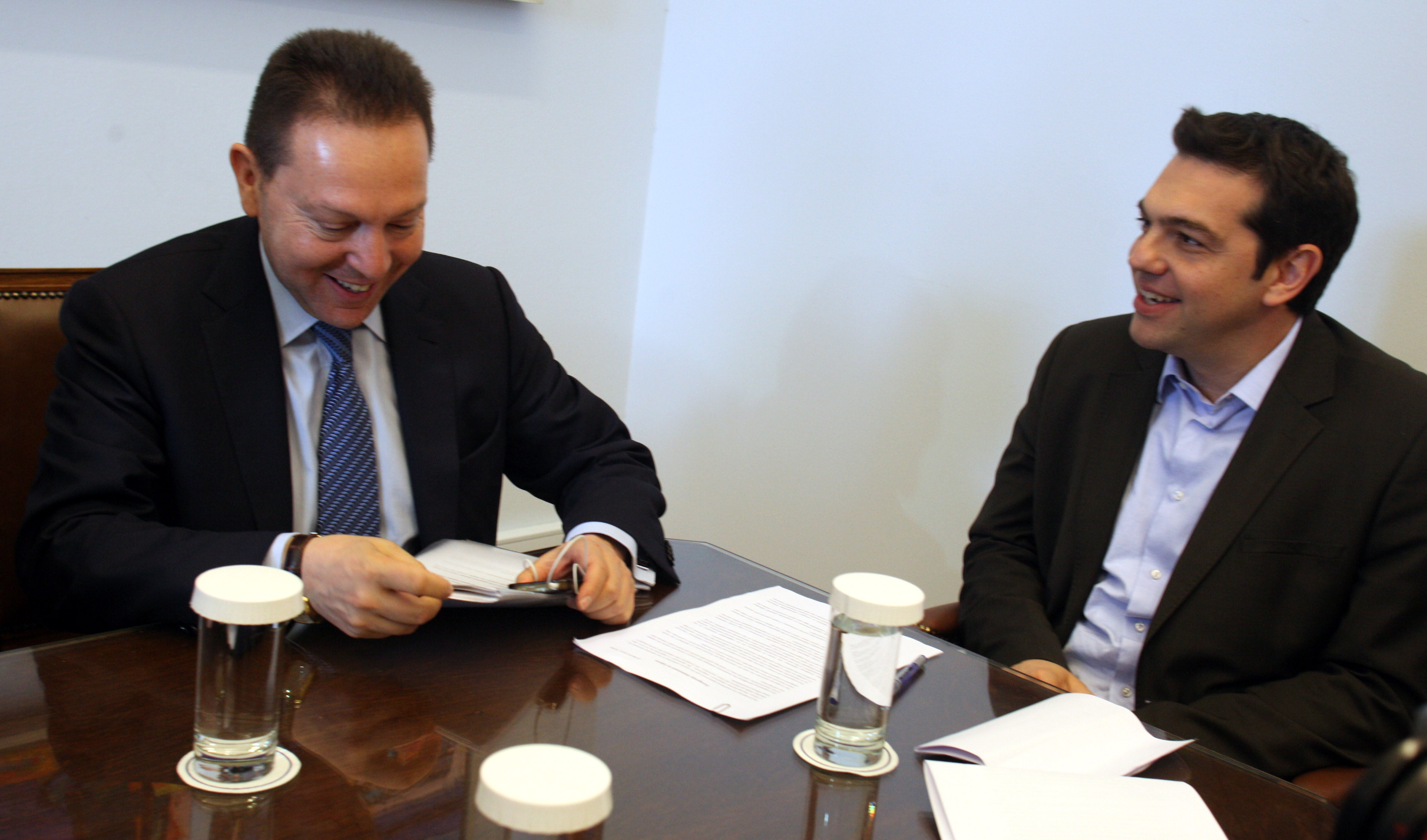 By Spiros Sideris – Athens
Main opposition leader Alexis Tsipras, with a statement after his meeting with the Governor of the Bank of Greece Yannis Stournaras, expressed the strong opposition of SYRIZA to plans that instead of solving, exacerbate the country's problems, referring to the results of bank stress tests, the "red" loans, but also for the overall condition of the financial system of the country.
About an hour and half lasted the meeting between the president of SYRIZA, Alexis Tsipras and the Governor of the Bank of Greece Yannis Stournaras yesterday afternoon, at the office of the first in the House.
The meeting was attended by the SYRIZA MPs, Dragasakis, Tsakalotos and Lafazanis. The Governor of BoG in conversation with journalists said it was a very good discussion.
Alexis Tsipras stressed that, according to the presentation of Giannis Stournaras, "the four systemic Greek banks do not need further recapitalisation, noting that already the Greek government has already allocated for the financial system tens of billions of euros.
"So the time has come, and if the tests confirm it, for the banks to repay the support with liquidity to the real economy", added the president of SYRIZA.
Meanwhile, Tsipras expressed his fears for the government, which "moves without a plan and with only a compass the creation of impressions in view of elections".