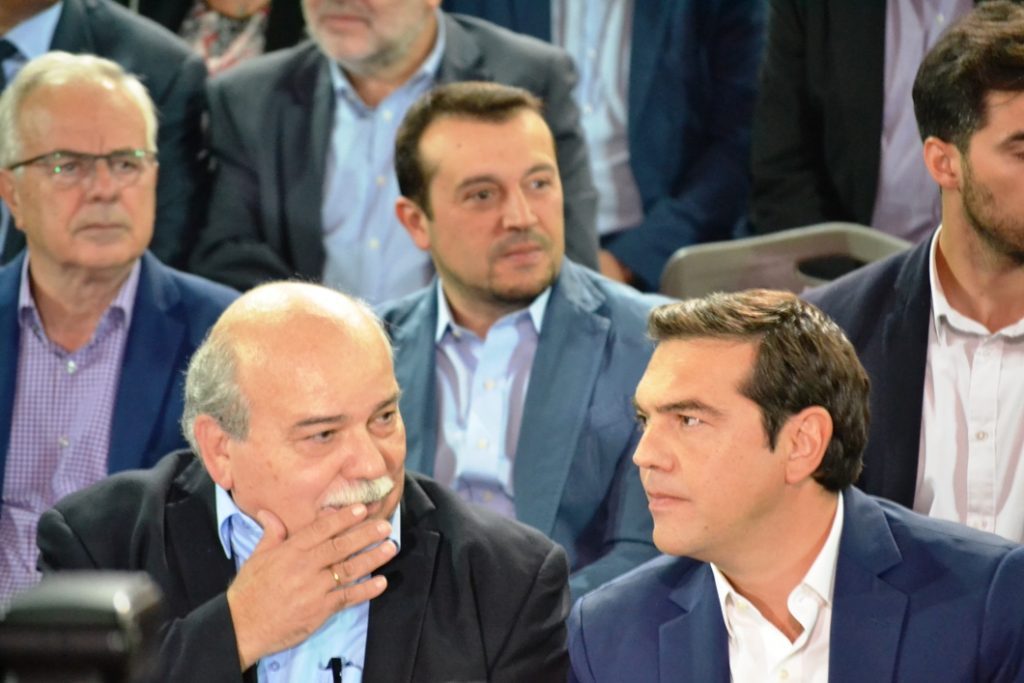 The conclusion of the Syriza party Congress at the weekend confirmed Alexis Tsipras' absolute control of the ruling party as he was reelected with a huge 93 percent of votes. However, the result of the election for the party's new central political committee provide interesting insight as to where Syriza currently stands in the Greek political spectrum and where it may be headed.
According to official results, Finance Minister Euclid Tsakalotos was elected to the new Syriza Central Committee with the most votes closely followed by Education Minister Nikos Filis, parliament president Nikos Voutsis and Health Minister Andreas Xanthos.
Tsakalotos confirmed his popularity within the party – he was elected in 2nd place at the previous Congress – having voiced concerns over various government policies while being a key player in negotiations with creditors. The informal faction the minister heads also managed to pass a series of amendments into the final political conclusions of the Congress, including one which states Syriza doesn't have complete ownership of the bailout agreement.
Meanwhile, State Minister Nikos Pappas who heads the Union Movement – the most pro-government faction in the party – was elected in 8th place with less than half from a total of a little over 2,700 delegate votes.
Deputy PM Yannis Dragasakis, Energy Minister Panos Skourletis, deputy health minister Pavlos Polakis, Athens Prefect Rena Dourou and party secretary Panagiotis Rigas make up the top ten members to be elected.
There were 419 candidates for the Central Committee of which 151 were elected (including the PM's sister, Janette Tsipras and his cousin Giorgos Tsipras).
Most notably, influential Syriza officials such as Panos Skourletis, Nikos Voutsis and Nikos Filis who have strong ties to the rank and file of the party and have periodically distanced themselves from government policy, took a large part of the vote.
Fifty percent of the new Central Committee makeup is influenced by the Union Movement, which is controlled by Tsipras and his key aides and advisors, such as Nikos Pappas.
Delegates also voted massively in favor of high profile officials with an anti-bailout vocation.
About 25 percent derives from the Movement of 53 led by senior government members, such as Finance Minister Euclid Tsakalotos and Shipping Minister Dritsas. A total of 15 percent is made up of members of the Platform 2010 group which has a pro-Tsipras vocation coupled with a Leftist ideological background.
Analysts point out that while Tsipras surely has a mandate to keep implementing the bailout agreement and drive the party closer to the center-left, the influential voices that have often been critical of government policy may have become stronger after the Congress.
The new balance of power in the central committee may play a crucial role in the cabinet reshuffle Tsipras is expected to carry out soon./IBNA