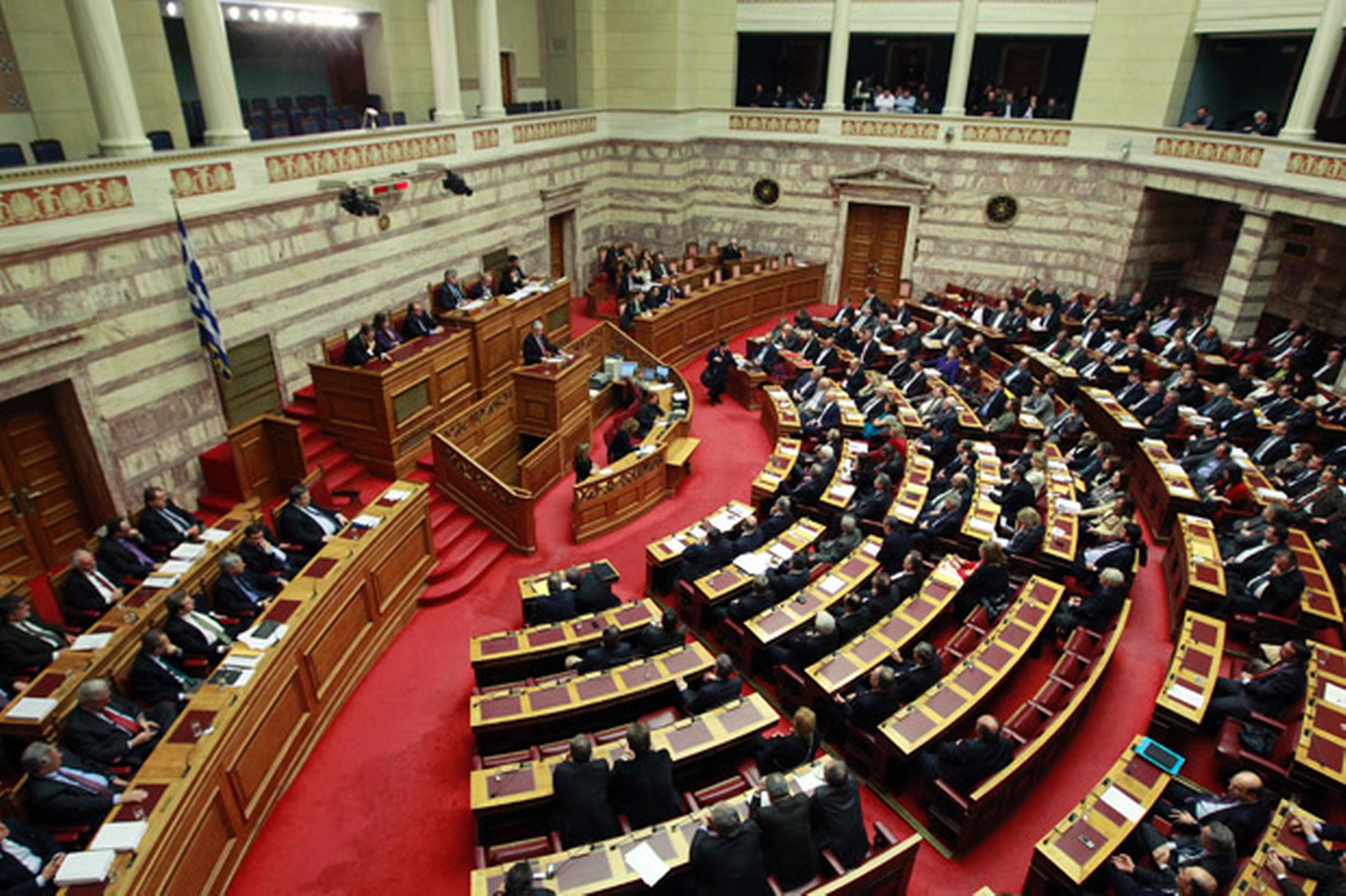 Cooperation between Greece and Cyprus constitutes and will continue to constitute the main pillar of Greek foreign policy, Prime Minister Alexis Tsipras said on Tuesday in Parliament.
"It is clear that a fair and viable solution to the Cyprus issue constitutes a target of national importance," the prime minister said, stressing the importance of dialogue and cooperation between the political parties.
The government, he said, had firmly supported Greece's fixed positions throughout the negotiations:
Firstly, that a fair and viable solution to the Cyprus issue to the benefit of the Greek Cypriots and the Turkish Cypriots can only be achieved on the basis of UN resolutions and the status of Cyprus as an EU member-state.
Secondly, Greece firmly supports Cyprus' efforts in the bi-communal talks but it is involved only in the negotiations related to the security.
Third, Greece is in constant coordination with the Republic of Cyprus, as it is the Cypriot people that will be called upon to make the final decision. On the basis of these standing positions, we have shown that a just and viable solution to the Cyprus problem is related to the removal of the consequences of the invasion and occupation of part of Cyprus. Namely, the abolition of rights of intervention and of guarantees and the withdrawal of occupying troops.
Mitsotakis: No action to obstruct Cyprus' sovereign rights is acceptable
Main opposition New Democracy (ND) leader Kyriakos Mitsotakis expressed his disappointment over the failure of the negotiations on the Cyprus issue held in Crans Montana, Switzerland.
Mitsotakis accused the government that its outdated perceptions made it adopt an inflexible stance.
"The rationale of guarantees and invasive rights is obsolete and unrealistic," Mitsotakis said and attacked Turkey once again. "Unfortunately, Ankara did not grasp the opportunity. It did not clearly see the common European future of Greek Cypriots and Turkish Cypriots. It was trapped in the past. It has the main responsibility for the failure of the negotiations," he said and praised the UN secretary general Antonio Guterres on his insistence.
He also stressed the need to make a new effort in a reasonable period of time.
"In New Democracy, we will continue to work for a fair, viable, efficient solution, in accordance with international law and UN resolutions," Mitsotakis noted adding that Cyprus has the right to exploit its resources.
He noted that the process of resolving the Cyprus problem is not related to the exercise of Cyprus's sovereign rights over its EEZ and President Anastasiades was right to make clear that the energy plans are not related to Turkey's responsibility for the failure of the talks.
"No action to obstruct the sovereign rights of Cyprus is acceptable," Mitsotakis underlined./IBNA