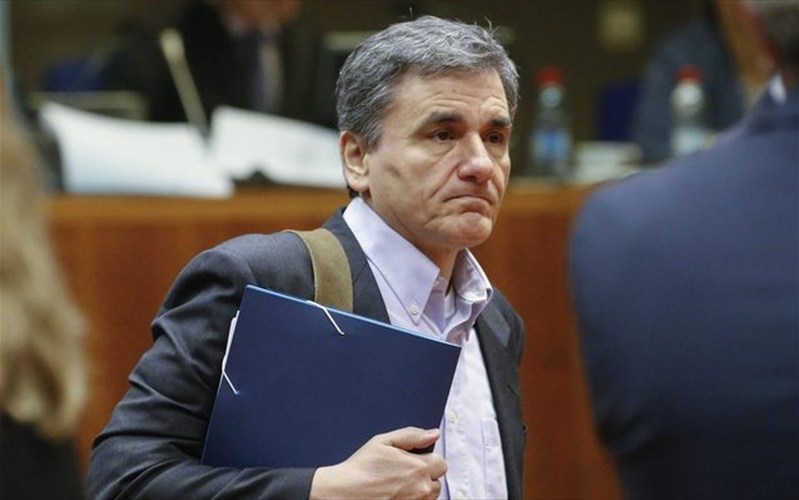 The government's goal is to conclude talks on the programme's measures and counter-measures in time for the next Eurogroup in March, Finance Minister Euclid Tsakalotos told MPs on Tuesday. Briefing Parliament's Economic Affairs Committee, Tsakalotos also denied that the government had tried to delay the completion of the review.
"We did not try to delay but negotiated on what we consider part of the solution, based on our principles," Tsakalotos said.
Pointing out the difficulty of briefing Parliament while the negotiation was still ongoing and nothing was finalised, Tsakalotos said the prime minister's speech a few days earlier had explained a number of points concerning the Eurogroup's decision on February 20.
Opposition criticism blaming the government for the delay in completing the review, he added, was in stark contrast to statements in Europe and America that blamed disagreement between the lenders. Tsakalotos pointed to the major "systemic" differences between the IMF and the European institutions and asked whether the opposition would have agreed to end the review in December, with an additional 2 pct of GDP of austerity measures.
The minister highlighted statements by Eurogroup President Jeroen Dijsselbloem and European Commission Pierre Moscovici that the measures taken now will have a "net" neutral fiscal impact, as well as the shift in the IMF's original position – which forecast that Greece will fail to meet targets – to its current demand for "structural reforms" instead.
"It is within the agreement that structural-type reforms will be carried out," Tsakalotos said, adding that the Eurogroup on February 20 ratified a political agreement for the return of the institutions to Athens.
Positive measures and reforms to be implemented simultaneously, Tsakalotos says
The government was not trying to "dress up" the situation, nor claiming an end to austerity, Tsakalotos told MPs, insisting that there were ways to "compensate" or alleviate the impact for those that would lose income because of additional reforms, while refusing to go into details.
Explaining how the various measures will kick in, Tsakalotos said that if Greece meets the agreed primary surplus target, both the 'positive' measures and the fiscal reforms will be implemented. If the target is exceeded, this will give Greece additional fiscal space to exercise social policy but if the target is not reached "then something must be done because Greece will be outside the target."
Alternate Finance Minister George Chouliarakis also confirmed that recessionary austerity measures and the measures to boost growth will be legislated at the same time and implemented simultaneously, on condition that Greece is on track to meet fiscal targets.
Chouliarakis denied opposition claims that the positive measures will be implemented only in the case that Greece meets or exceeds targets, explaining that the positive measures will be implemented "proportionately" even in the case that targets were missed.
"For example, if our autumn 2018 target is a 3.5 pct [of GDP] surplus and we reach 3 pct, there will be implementation of 1.5 pct of positive measures," he noted. Even without this interim agreement, he added, Greece would again have to adopt extra measures if targets were missed./IBNA