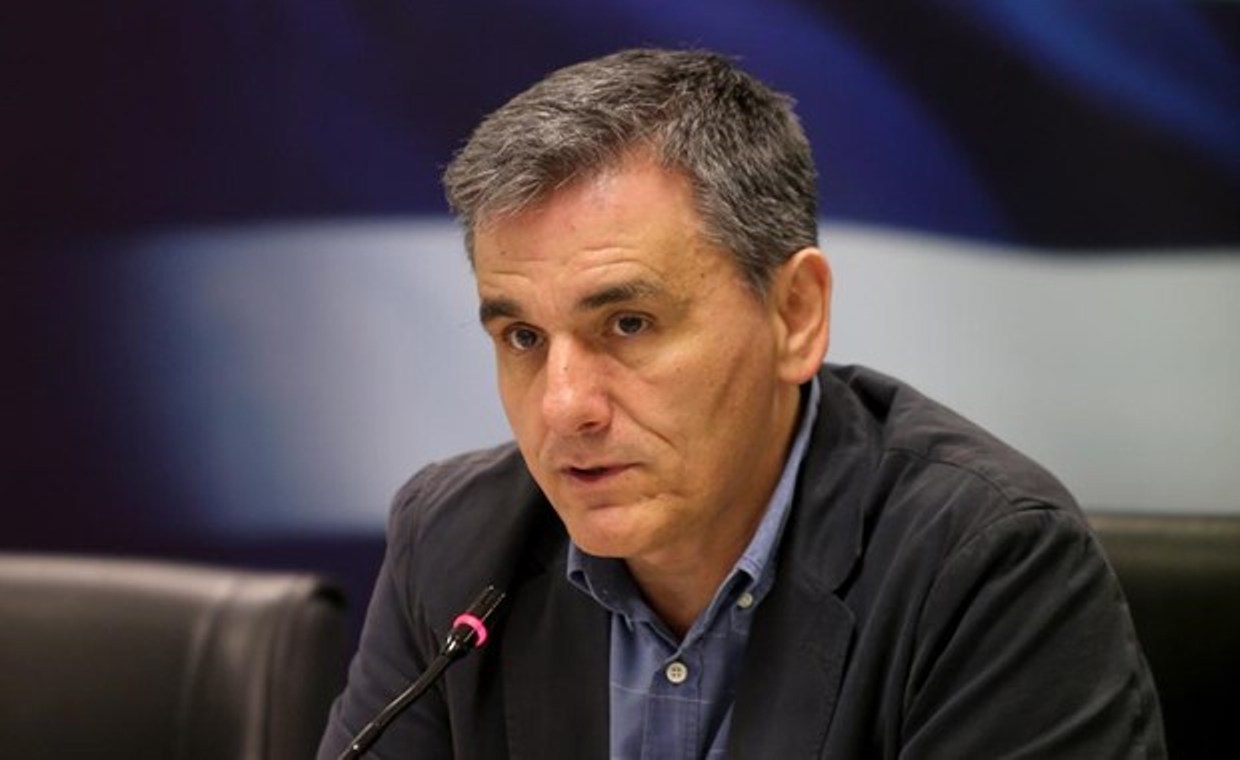 The agreement on Greece that was reached in principle in Valletta is certain to yield a result long before the summer, Finance Minister Euclid Tsakalotos said on Friday, during a press conference after the Eurogroup in Malta.
Tsakalotos reported that the same optimism that a solution on Greece will be found before the summer was also shared by European Stability Mechanism (ESM) chief Klaus Regling, Benoit Coeure of the European Central Bank (ECB), European Commissioner for Economic and Financial Affairs Pierre Moscovici and Eurogroup President Jeroen Dijsselbloem.
Outlining aspects of the agreement reached in Valletta, the finance minister explained that there would be review of the country's fiscal course after 2018 once the Greek programme had ended in the August of that year.
On the basis of this, there will be a decision on whether Greece remains on track to meet its targets and whether the measures scheduled for 2020 have to be moved forward to 2019.
He stressed, however, that once the programme ends Greece will be a country that has exited the memorandum programmes and is without supervision, in the same way as Ireland and Portugal.
Regarding the primary surplus targets after 2018, Tsakalotos cited the reply given by Dijsselbloem and noted that the priority now was the return of the institutions to Athens to conclude a staff-level agreement on Greece.
This will be followed by a discussion on the medium-term targets for primary surpluses that Tsakalotos described as "the other side of the coin" for making specific the medium-term measures for relieving Greece's debt.
He also made it clear that the package of measures agreed in principle on Friday – both the positive measures and the fiscal reforms – will only be implemented after the measures for Greek debt and the fiscal course after 2018 have been made specific.
Tsakalotos then expressed support for Dijsselbloem and confidence in his presidency of the Eurogroup, saying that the issue arising after the Dutch finance minister's statements to a German newspaper "should be considered over."
"Mr. Dijsselbloem said that it had not been his intention to insult anyone, he was open and explained that he used the wrong words and had not intended to say that," Tsakalotos said. None of the other finance ministers had taken the floor on this issue after Dijsselbloem's made this statement, he pointed out, indicating that they all respected the fact that Dijsselbloem had openly admitted his mistake./IBNA