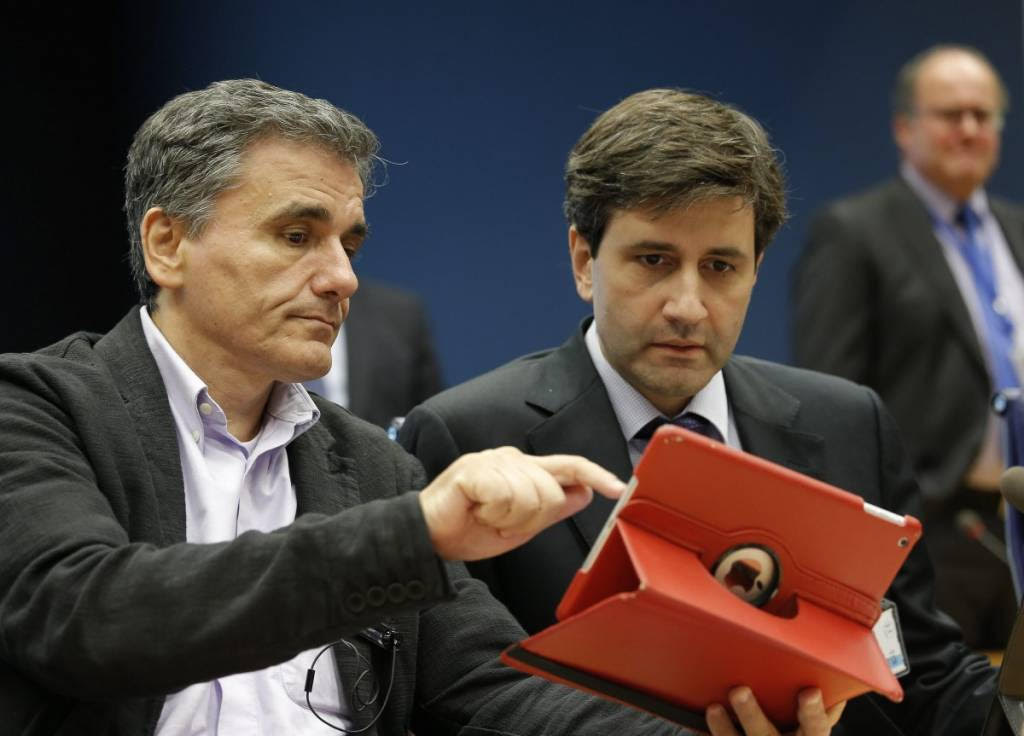 Finance Minister Euclid Tsakalotos, Deputy Minister George Houliarakis and Public Debt Management Agency Chief Executive, Dimitris Tsakonas are in the States on ongoing meetings with institutional investors. The main goal is to create a channel of direct communication and trust with a broad circle of investors who may be interested in investing in Greece in the form of a bond market as soon as the Greek government decides to return to the markets.
As far as the time of the next bond issue is concerned, everything remains open, although it will positively communicate a possible exit just after August 20, when the third programme is completed. In the event that there is an appropriate time opportunity, then it is certain that it will be exploited, without putting the communicative "bit" of the project into the foreground but its actual essence.
However, following the Eurogroup decision Greek bond yields have a downward trend. The seven-year performance has fallen marginally lower than its issuance levels at the start of the year, the 10-year one is below the 4% psychological limit, while the five-year yield is slightly above 3%.
Teleconferences and the IMF
In relation to U.S. meetings, it is worth noting that in the last two weeks, the government's financial staff had ongoing meetings and teleconferences with investors, in order to make the very recent Eurogroup very clear, while it can not be ruled out that in the future there will also be a corresponding roadshow to the East.
It is also expected that part of the plan will be to find the appropriate moment for the acquisition of part of our country's debt by the IMF. This is because Greece pays an interest rate of over 3.5% for this part of the loan. The Eurogroup's announcement on June 21 states that 3.3 billion of the € 15 billion of the last installment of the European Stability Mechanism (ESM) will be used to repay debt. However, it is possible that a larger amount will be selected, while the ECB will receive more and more expensive ones.
The installement to be approved on Friday
The European Stability Mechanism board of directors is to approve of the disbursement of the 15 billion euro installment to Greece on Friday, as the ESM said in a statement. This is the fifth and final installment granted to Greece under the third adjustment programme. The installment is intended for debt servicing and the development of a "cushion" of liquidity. According to the ESM, the meeting of the board of directors on the installment will follow the approval by the Supreme Council of the Mechanism of the Supplementary Memorandum of Understanding agreed under the fourth evaluation…. / IBNA