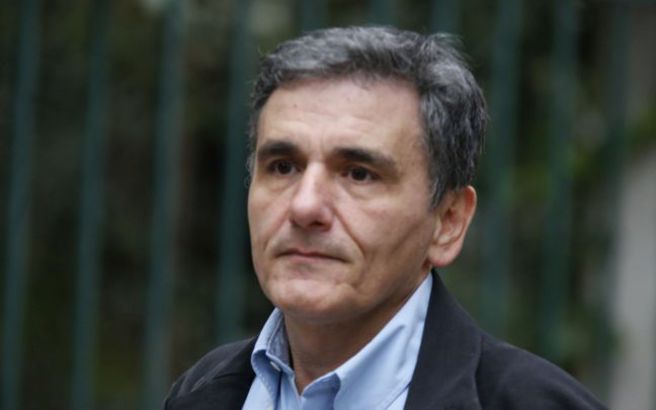 Athens, February 22, 2016/Independent Balkan News Agency
By Spiros Sideris
Message to the International Monetary Fund, that it must understand that Greece is a European country, send the Finance Minister, Euclid Tsakalotos in an interview with the daily  "RealNews", pointing out that, the basis for discussion on the evaluation "can not be any other than what has been agreed in the summer".
The IMF must understand that we are a European country which has references to the European acquis and that any obstruction in negotiations complicates the government's strategy to escape the vicious circle of recession-meter-new measures, says the Finance minister.
He argues that the evaluation will be completed soon, and notes that new fiscal measures or cut in current pensions can not be requested, when the economy and revenues have been better than summer's projections.
"There are red lines on pensions and the size of the fiscal adjustment", he explains, adding that part of the discussions for the completion of the evaluation concerns the management of the expenditure earmarked for dealing with the refugee problem.
Mr. Tsakalotos considers that there is no reason to discuss a new recapitalization of banks, as they are "on track", and at the same time stresses, with respect to the debt, that a political decision should be taken that would not displace the final solution to the future.
"Only thus will the depressed demand in the economy will be released and investors will be able to invest, knowing that they have before them a clear long-term landscape", he said, adding that in the spring the government will present its new development plan. Regarding taxation, the finance minister says that there is an attempt to prevent the weights from falling to the lower layers, and to have a redistribution.
Furthermore, Mr. Tsakalotos believes that the cohesion of the parliamentary group of SYRIZA is not threatened by the policy measures submitted, no matter how difficult they might be, and describes scenarios for an ecumenical government "opposition dreams" and "tactical games", because "they know that at the election associations level they have no luck".
Regarding the lead of ND in the polls, Mr. Tsakalotos says he does not worry. "But I worry whether we communicate our own political project, our social priorities, cuts and transformations that we are attempting at the state level, the economy and social institutions", he adds.
He accuses the leader of New Democracy, Kyriakos Mitsotakis, that "he oscillates continuously between right-wing populism and antisocial neoliberalism".
Finally, in view of SYRIZA's conference, Mr. Tsakalotos stresses that the challenge will be how to apply left policies in adverse conditions.