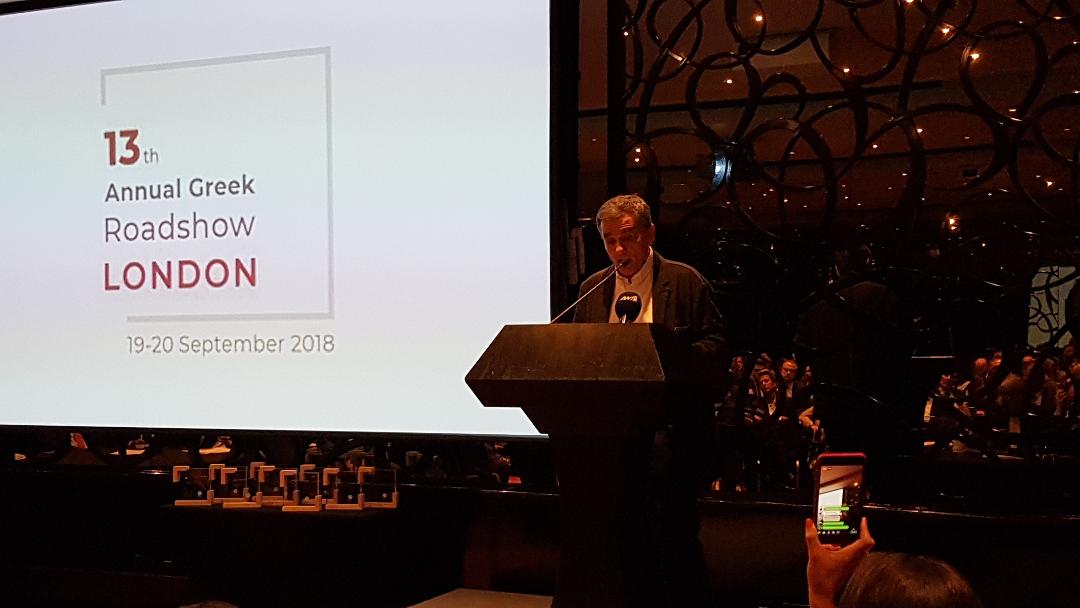 Greece's Finance Minister revealed that he presented the European Commissioner Pierre Moscovici and his German counterpart Olaf Scholz with Athens' arguments for  cancelling the agreed cuts in pensions, due to kick in at the start of next year.
Addressing around 100 investors and analysts in London on Thursday afternoon, during the 13th annual Athens Stock Exchange Roadshow, Euclid Tsakalotos said he explained to Messrs Moscovici and Scholz at their meeting in Berlin on Wednesday that there is a "fiscal space" of €3.5 billion by 2022 which could be used to cover the cancellation of the pension cuts.
Mr Tsakalotos added that these cuts concern older pensioners, who will "naturally exit the system" when they pass away, and therefore would not burden the system in the long run.
He also stressed that as things stand, even without doing anything in terms of taxes or expenditure, Greece will achieve a primary surplus of 5.2% by 2022, higher than the target of 3.5% agreed with the creditor.
Mr Tsakalotos made this reference as a response to what he admitted have been concerns expressed by investors about the high surpluses targets and how they might affect growth.
He commented that both his interlocutors welcomed the fact that the government makes its case based on figures and arguments. He commented that he hopes for an acceptable solution with a constructive dialogue going forward.
He also underlined the will of the government to create a friendlier investor environment in Greece, as participating investors doubted that obstacles and delays that have occurred in cases such as the Skouries mining field and the Hellenicon privatisation process help convey this message.
Mr Tsakalotos also said that the country was "relaxed" about the timing of tapping the markets with bond issues and that the government along with banking authorities and banks are trying many different strategies to deal with the NPLs, "the most important issue the country faces."
He concluded his speech by stating that his central message to investors is that with the current government there will be no hidden surprises. "You know the package, it is clear and transparent" he noted./IBNA