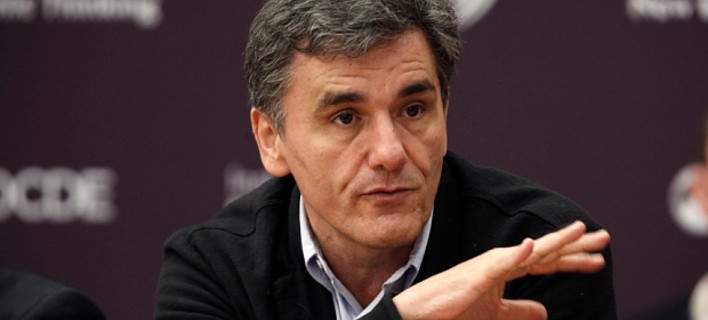 Athens, June 16, 2015/ Independent Balkan News Agency
By Spiros Sideris
"It does not honor our partners to insist on the reduction of pensions", said in an interview to AMNA Deputy Minister of International Economic Relations, Euclidis Tsakalotos.
Regarding the negotiations in Brussels in which Tsakalotos took part, he notes that there was no rupture because "opposite us we did not have a team with the authority to negotiate and talk seriously. We explained to them that on our side we have people who have authorization to negotiate and we are ready to discuss seriously. Obviously we have to find some other composition, another forum to have this discussion".
Asked whether on June 30 Greece will be able to pay about EUR 1.7 billion to the IMF, in addition to wages and pensions, Tsakalotos said: "We always guarantee the salaries and pensions. The Greek people right now understand that they must be with us, in with this battle we are giving. We fight this battle nor for appearances nor for symbolism, but for a reality, for a new day after June 30. We have a plan as to how Greece pass from the Memorandum to the new era. How to change the climate, to have a solution both for the debt and financing and for large reforms needed and which we view as a large package. It is high time the other side understood these things, that this package is what the Greek people need and the Greek people support this package".
Asked to comment on the intransigence some of Greece's partners show, Tsakalotos said: "Europe has to resolve not only political, not just economic issues, but also issues of democracy. Can this Europe withstand pluralism? Can it withstands the fact that there is no need for all countries to have exactly the same policies in the same direction? It's a great moment for Europe as we speak. The big question is whether Europe bears and wants to be pluralistic. That there will be countries and economies which will have peculiarities and differences".