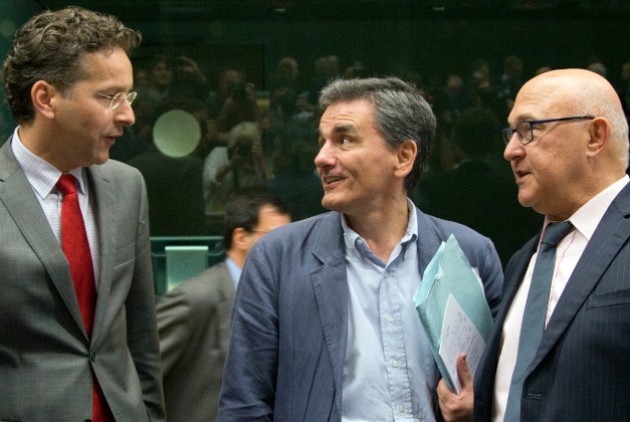 Athens, July 13, 2016/ Independent Balkan News Agency
By Spiros Sideris
Finance Minister Euclid Tsakalotos stated after the Ecofin meeting of EU Finance Ministers in Brussels that the second review of the Greek program will proceed very quickly. He added that the meeting did not discuss Greece at all.
Asked if the preparation of Greece for the implementation of prerequisites that will unlock 2.8 billion in the fall and the commencement of the second review are progressing swiftly, the Greek minister said that Greece "is benefiting from the quick implementation of the program".
"We have no interest to delay this process and therefore we should not be the suspects if there are delays" Eu. Tsakalotos stressed, adding that he expects each review to be easier than the previous one, as shown by the experience of other countries.
"I am optimistic that we will move very quickly right now," he said.
As regards the letter recently sent to institutions on how to improve the cooperation of the Greek authorities with the technical groups, he noted that the issues that are listed in the letter are procedural and will be part of a preliminary discussion with institutions ahead of the second review.
Moreover, referring to discussions at the latest Council of Ministers meeting on the opening of the excessive deficit procedure for Portugal and Spain, he stressed that the Greek side, opposed the opening of proceedings.
As the minister explained in his intervention at yesterday's Eurogroup meeting, the two countries have "improved performance" and are in the "right direction", so it is not the "right time" in "political and economic terms" to begin a process of sanctions.
Particularly, he mentioned Brexit and Euroscepticism afflicting many countries, but also the fact that Portugal had to deal with exogenous shocks mainly in banking and which justify excesses.
However, as the minister explained, there was not the necessary qualified majority that could block the process and thus the Eurogroup unanimously approved the recommendation of the Commission.
Finally, he said that today's decision concerned the initiation of the process and not the imposition of sanctions.