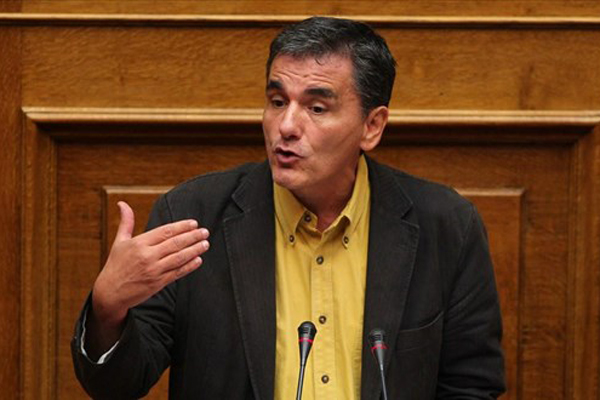 Athens, April 30, 2015/ Independent Balkan News Agency
By Spiros Sideris
"I believe there must be red lines, areas of compromise, but areas of compromise that are part of a political project. If you have a political project that gives some measure of flexibility, you can accept some compromises. Conversely, if the only result is a compromise that will lead to the next, then you have no reason to do it", the deputy finance minister, Euclid Tsakalotos, said, speaking at "Sto Kokkino" fm, referring to the deal.
He added that "we have no reason to do something in the interim agreement that will bring us very weakened to the big deal…".
He also stressed that not all lenders are the same, noting that "I do not think everyone wants to overthrow the government, nor all of them want to see Greece out of the eurozone".
In regard to the attack on Yanis Varoufakis, he stressed that "all the government knows that the attack on Varoufakis is an attack to the government. Varoufakis is annoying because he knows their arguments better than themselves. This annoys them. Instead, the previous government had representatives who agreed to everything. I do not think that was a good way of negotiation. Gianis way and of the entire negotiating team has already yielded results".
However, he said, the delay was due to the insistence of lenders to continue the memorandum and not because the government did not have a plan, although he acknowledged that "we had problems since, for example, only one from the whole cabinet, only one, had experience".