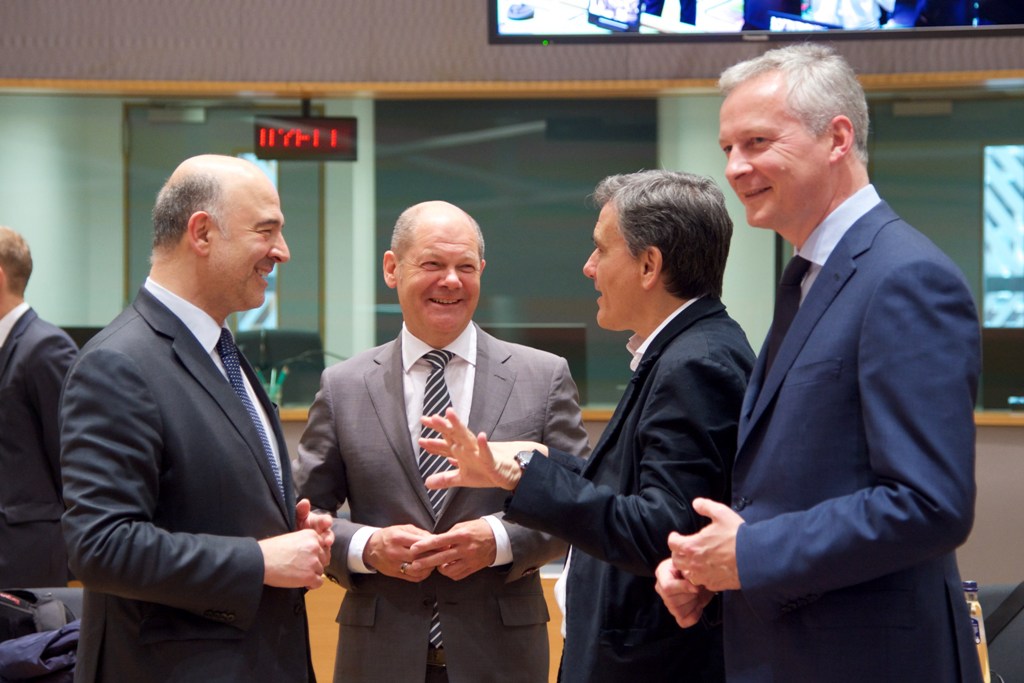 The issue of the abolition of the pension cuts measure raised to his German counterpart, Greek Finance Minister, Euclid Tsakalotos, calling for the dialogue to be concluded as soon as possible, not only for the 2019 fiscal space, but until 2022.
Mr Tsakalotos defended the government's position, arguing that the surpluses would exceed 3.5% in 2019, but in the next three years as well, to convince Scholz and Moscovici, with whom he met today on the sidelines of the ministerial network meeting Of Economic Affairs of the European Socialist Party (PES Ecofin Ministerial Network).
During the meeting, he expressed the view of the Greek government that based on the latest data, there is a budgetary space beyond the target of 3.5%, both for the year 2019 as well as for the following years, the exact size of which is discussed and will continue to be discussed with the institutions. He also expressed the view that it would be a good idea to start a debate on how best to make the best use of this space, not only for 2019 but also for the years up to 2022.
However, the issue of pensions is unlikely to close in the Eurogroup on November 5, but on the one in December 3, 2018, on technical grounds, as the financial data are not sufficient to draw clear conclusions. The government's next goal is to postpone the measure of pension cuts and re-examine it in the first quarter of 2019./IBNA