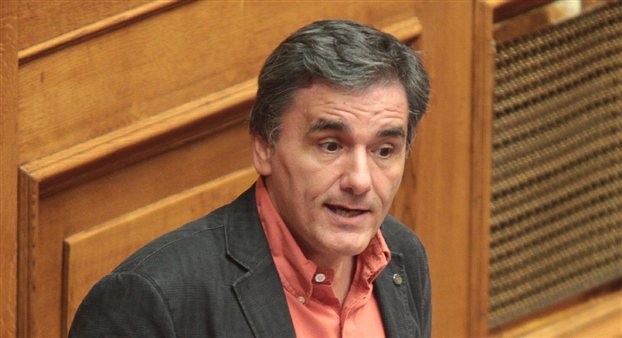 Athens, May 29, 2015/ Independent Balkan News Agency
By Spiros Sideris
Greece needs an intervention at the highest political level in Europe to avert a default, said Deputy Foreign Minister responsible for International Economic Relations, Euclidis Tsakalotos, according to Thursday's publication of the British newspaper The Guardian, after acknowledging that the ongoing negotiations in Brussels will not reach a final agreement.
Tsakalotos stated that the two sides are coming closer to each other, but the final agreement should take place between political personalities. "The two sides will never fully converge, but the general impression is that they converge", said the Greek minister to the british newspaper.
"There is now a reasonable chance, any convergence that still needs to be done after the Brussels Group, to be done at a higher level, where politicians will be invited to the final transaction and bridge the gap", he added, noting that "the Brussels Group works with boxes, checking issues, there is no transaction there".
Professor of economics with studies in Oxford, Tsakalotos laid part of the responsibility for the lack of progress in the tough stance of the IMF. "The IMF is very, very hard on all issues and does not really participate in a discussion", he explained.
The Greek Deputy Minister reiterated that the Greek government is not interested in a deal that ensures liquidity only in June, and is faced with a hefty repayment schedule to the ECB in the region of € 6.7 billion euros just for July and August. "The two negotiations (long-term and short-term) actually converge, since today is May 28", he said. "We are now considering a medium-term agreement, perhaps for a year, to give us some macroeconomic scope to implement our program".