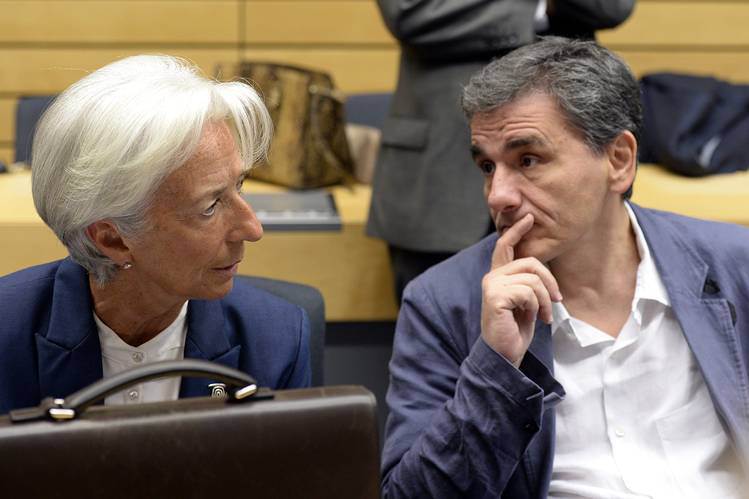 Athens, January 18, 2016/Independent Balkan News Agency
By Marina Spyropoulou
Greece has invited IMF to participate in the third Greek bailout and is open to compromises to bridge diverging views on the planned pension system reform and other issues, Greek Finance Minister Euclid Tsakalotos told media in Athens on Monday.
However, a swift conclusion of the next review of the program is necessary to avoid derailment and a new vicious circle, the Greek official warned.
Returning to Athens after a tour across European capitals last week to discuss the next steps with creditors, Tsakalotos rejected media reports regarding the Fund's objections to the government's proposals for the pension system reform.
"We do not have any official information on such objections or requests for new austerity measures. We do not conduct negotiations via media leaks," he said, calling IMF officials to clarify their stance.
The minister stressed that Greece welcomes the IMF's participation, next to European partners, in the new bailout sealed last summer and is willing to discuss compromise solutions.
Nevertheless, Athens wishes to see the conclusion of the new assessment of the program within a few weeks rather than several months so that talks on the debt relief can start with no further delays, he said. Otherwise, the entire program could be undermined, he warned.
Greek officials expected the chief auditors in Athens on Monday for the start of the review, but only members of the technical teams arrived, amidst reports that international lenders ask for more detailed information on the pension system reform and other planned policies before the assessment begins.