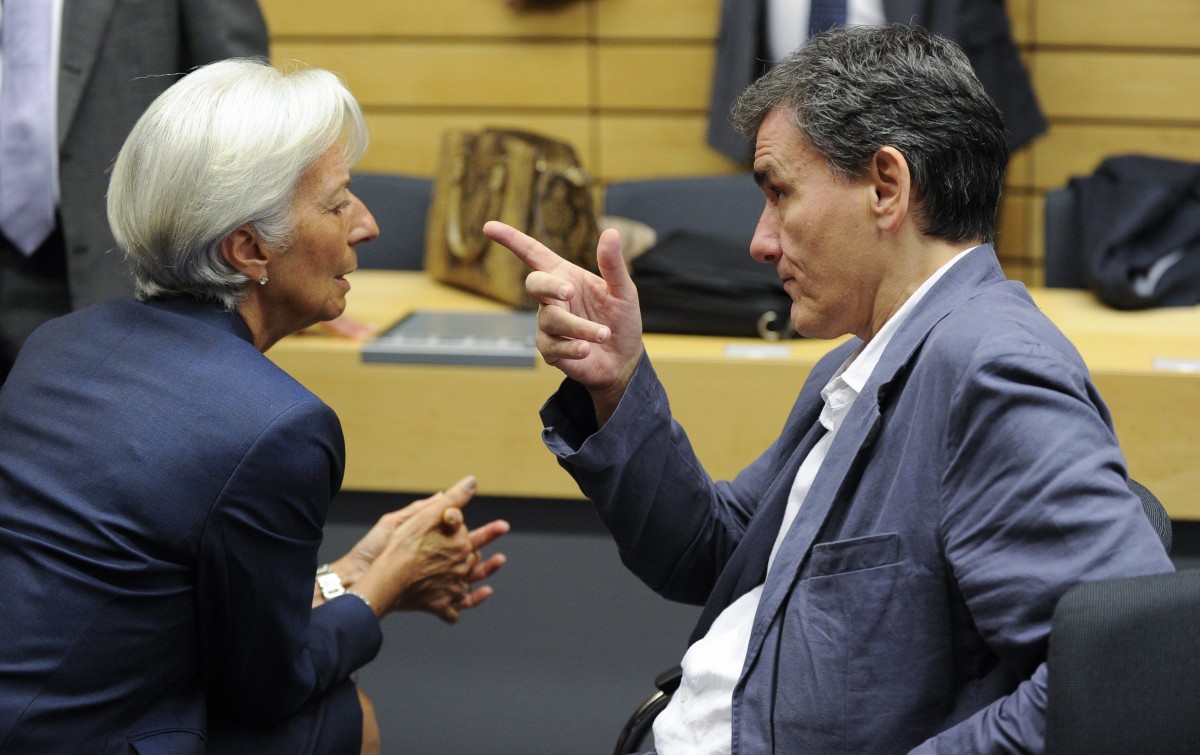 Finance Minister Euclid Tsakalotos began his tour of Asia on Tuesday, as part of the Greek government's latest efforts to attract foreign investment in the country. On Friday or Saturday, Tsakalotos will meet with International Monetary Fund (IMF) Managing Director Christine Lagarde.
The crucial meeting with Lagarde will be held on the back of the latest estimates released by the Washington-based Fund on the prospects of the Greek economy.
In a report published this week, the IMF said it will take 12 years for Greece's economy to return to pre-crisis levels. GDP per capita fell 26% from 2010 to 2013, the report notes, pointing out that in similar situations the recovery took more than a decade to materialize.
The Fund forecasts that Greek GDP will grow 2.4% in 2019, upwardly revised from 1.8% previously. However, it said that it 2023, GDP growth is expected to be limited to 1.2%, from a previously estimated 1.9%.
Tsakalotos will go into the meeting with full knowledge of the IMF's view of the Greek economy, which is seen by Athens as an opportunity for frank talks. Government sources are confident the Fund can be persuaded to allow the Finance Ministry to abolish or put off pension cuts legislated to kick in 1 January 2019.
The Greek side is also reportedly keen on proposing the earlier repayment of a chuck of IMF loans. At the same time, Alternate Finance Minister Giorgos Houliarakis will this week meet with European Commission officials to go over the draft budget for 2019.
In an interview with Nikkei Asian Review, Tsakalotos urged Asian investors to consider a "fair picture" of Greece today. He added that he saw a "lot of investment opportunities from real estate to the gas market to agricultural products, chemicals and so on."
The minister will meet with investors in Singapore and Hong Kong as part of his trip to the Indonesian island of Bali for the annual gatherings of the World Bank and the IMF…. / IBNA