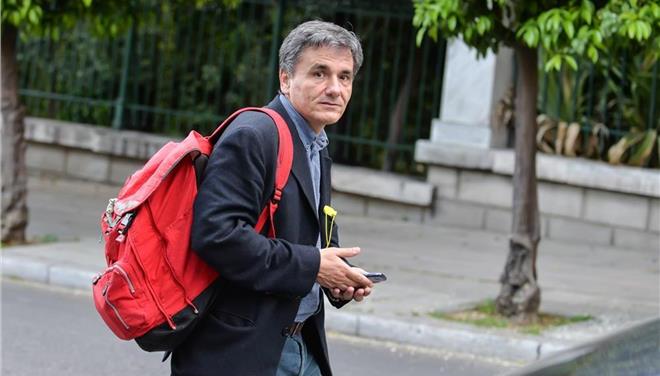 Athens, October 5, 2016/ Independent Balkan News Agency
By Spiros Sideris
Greek Finance Minister Euclid Tsakalotos stated today  that Greece is "on a good path for making Greek debt sustainable" and there will be a solution as to how "a clear corridor" will be created by the end of the year.
During his address to a parliamentary subcommittee Tsakalotos explained that the Eurogroup meeting on the 24th May, where short, medium and longterm measures were first discussed, was an important milestone for debt impairment. He stated that short-term measures, now being discussed by the ESM with Greece, the IMF and other countries that were in a similar program, relate to what can be done, not so much concerning the impairment of the debt but in fact the reduction of risk which debt management carries.
Furthermore the Greek Finance Minister noted that any decisions made should be announced now so that investors will know  that Greece is a safe country for their investments in the longterm. "It is very important for us that markets understand that the debt is sustainable and there is this "clear corridor "he said, explaining that if  the political decision is made to " prolong this for a further two years down the line, then an investor will say that they will make the decision to invest in two years time." "This is what we mean by debt sustainability. Therefore, markets should be made aware that for the next few years, they will have "a clear corridor", he added.
Mr. Tsakalotos also said that the issue of settling the debt will be a European compromise, "everyone will put a little water in their wine."
He explained, however, that what we would like as a medium to long – term solution is for  Europeans to solve their own problems. "And I also mean this in terms of the European policy that we need to have to save the eurozone, it is a bit derogatory to have the IMF", explaining that "at the moment I prefer to have the IMF and resolve the debt but as a second option I would prefer for the IMF to leave. The worst would be not to make the decision at all. I think this is what spoils the "clear corridor", he said, adding that "we would have to see how to deal with this".
In response to opposition questions, the Greek Finance Minister said he believes that a nominal haircut will not take place, but warned that the "clean corridor" affects reserves, "because it influences the debt ratio denominator to GDP and thus can also reduce it and faster than we may think."