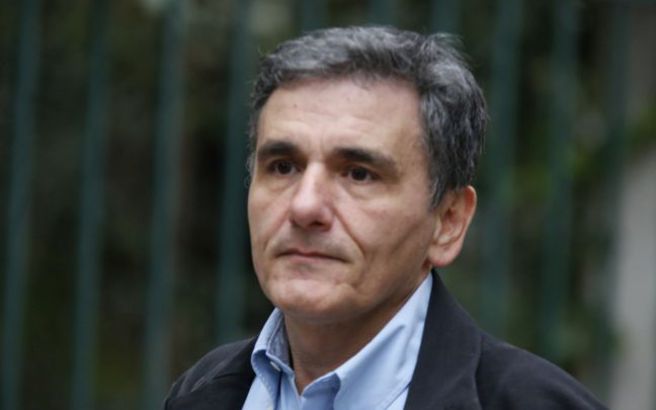 "It is not obvious at all that the IMF wants another program in addition to the existing one," stated Greek Finance Minister Euclid Tsakalotos during his address to the Greek government's Finance Committee and added discussions he has had with the IMF do not indicate that.
In his speech concerning the draft budget for 2017, he clarified that "this government has no "success story" narrative. Our narrative entails how can we bring back growth and how this will integrate the social forces that the ruling elite has relinquished."
"We believe that there may be a hegemonic strategy with a developmental vision, with the workforce as its primary concern in terms of expenditure and tax cuts as well as labor relations. Our interventions are all in this direction," he said, forcing the opposition, particularly the right wing New Democracy party, give a clear answer, on whether they support the government on this or whether they agreed with the IMF for the further dismantling of labor relations.
"If you do not solve this, know that you will fail," he said to the main opposition party.
Mr. Tsakalotos, who admitted that the measures are recessive, stressed that the efforts being made, are for these to be compensated.
In this context, he clarified that he disagrees with PASOK's Former Finance Minister Nikos Christodoulakis and his estimates that debt relief (which is being requested by the IMF), will be accompanied by a fourth Memorandum, and noted that it is not at all obvious from his discussions with the IMF that they wish for another program on top of the current one.
"Indeed we will enter quantitative easing – investors believe this is a very important element – and this will accelerate the reduction of capital controls" the minister explained, adding that a forecast growth rate of 2.7% can also be supported.
"I'm not talking about a  "success story" scenario because the problem is not the growth rate, but how sustainable this growth is" noted Mr. Tsakalotos. He added that "there are reasons to believe that 2017 and 2018 would have actually positive growth," but explained that "we need much more specific interventions in our development model so we can say with more confidence that these rates will be viable."
Regarding debt, he stated that the debate is ongoing – and underlined that "too many players are working for this solution and all understand what it means to have no solution."
He added that "it will be a self-fulfilling prophecy that will not do so well," and this is something that "no one wants, not even those who say it is difficult to give something for the debt now."
Finally, Tsakalotos stated that "We'll see how this debate goes, but we have every reason to fight. And this will be an offset and a risk for the better."
In conclusion, he said that there is a  "general change in the air," and added, referring to ND, that forecasts that the first and second evaluation will not finish "are not true, and the markets are listening."/ΙΒΝΑ