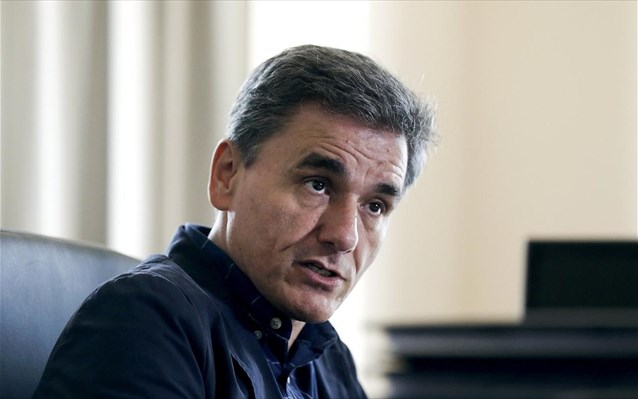 Speaking in Greek parliament on Wednesday, Finance Minister Euclid Tsakalotos denied media reports that "his ear was pulled" by Greece's creditors over supposed failure to comply with obligations stemming from the country's bailout program ahead of the third review.
Tsakalotos met with European Commissioner for Economic and Financial Affairs, Pierre Moscovici for talks in Brussels earlier this week, while Greece's Alternate Finance Minister, Giorgos Chouliarakis joined counterparts in a Euro Working Group meeting on Monday.
Tsakalotos revealed that there was no discussion of the privatization program, as Greek media reports suggested. He also revealed that the government was not reprimanded for delaying the implementation of prior actions, nor were fresh demands made.
According to the Minister of Finance, Athens must implement 113 deliverables until the expiration of the bailout program in 2018 and it is already trying to complete 95 of these before the end of 2017. "Nothing has changed on this" he said.
However, the minister did concede that some concerns have been flagged over a Labor Ministry draft bill that has been presented to creditors. Nevertheless, according to Tsakalotos, the Greek government believes there has been no back tracking on its part.
"I must tell you that there was no mention by Mr. Moscovici to this bill, nor any other bill we have tabled, and that we have been asked, as I read, to withdraw it" Tsakalotos told the House.
He went on to describe the labor reforms the government plans to introduce as part of its strategy to exit the crisis and in no case a piece of legislation designed to impress voters.
Earlier on Wednesday, it was revealed that European Commissioner for Economic and Financial Affairs, Pierre Moscovici, told MEPs that Greece will remain under fiscal supervision even after the current bailout program expires, until the government pays back at least 75% of the financial support it had received from other EU member-states and institutions.
Greek media reports suggested that the Commissioner's response effectively contradicts the Greek government's narrative that the country is in a stage of exiting the economic crisis./IBNA