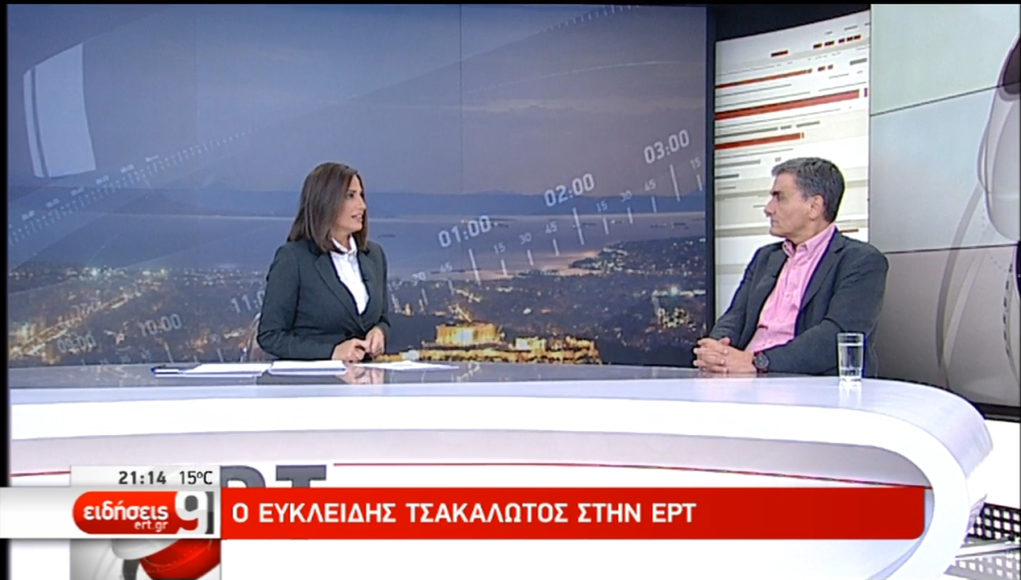 In an interview on Tuesday, Finance Minister Euclid Tsakalotos touched upon the two most prominent issues currently concerning the Greek government: the ongoing process to ratify the FYROM name-change agreement; and negotiations with international creditor institutions on whether or not pension cuts in 2019 can be avoided.
Both topics are seen to be crucial in terms of political developments in Greece, with analysts pointing out that they will influence the Prime Minister's thinking on when the next general election should be held.
Tsakalotos told state broadcaster ERT that he is "quite confident pensions will not be cut". He clarified that the government is not working on two scenarios, but has rather outlined what would happen if the government was to take no action on the pension front.
He went on to reiterate the view that pension cuts are not a structural measure, adding that the cuts – currently set to be imposed in January 2019 – were forced onto Greece by the IMF in 2017. Now, Tsakalotos believes the economic environment is such that Greece could afford to avoid cutting pensions, and even implement a series of "social measures" instead.
"Since we have a 3.5% primary surplus, they can't tell us it is not rational to avoid pension cuts", the Finance Minister noted.
Notably, foreign officials greeted Greece's proposed draft budget for 2019 positively. The Eurogroup and ESM chiefs both said the Greek ideas on pensions will be discussed, with Mario Centeno even agreeing with the Greek argument that pension cuts should not be considered a structural reform, but a fiscal measure instead.
Asked to comment about the timing of the next general election, Tsakalotos noted that the government has proved it is patient. "Time is on our side" he said, adding that the government is in no need to hurry.
Finally, commenting on the feud with coalition partner Independent Greeks (ANEL) over the FYROM name dispute, the minister said he has respect for the party and that he wants an honest relationship with it.
Complexities with ratification in FYROM mean Constitutional reform in the neighboring country is not expected to be completed before March, meaning the name-change deal could eventually come to the Greek House for ratification even as late as April.
Despite a deepening rift in the Greek coalition, the Prime Minister remains optimistic that hurdles will be surpassed in both countries. Following Sunday's referendum in the neighboring country, an early election in March is unlikely and the Greek PM can now make plans for a general election at an optimum time for his party./IBNA