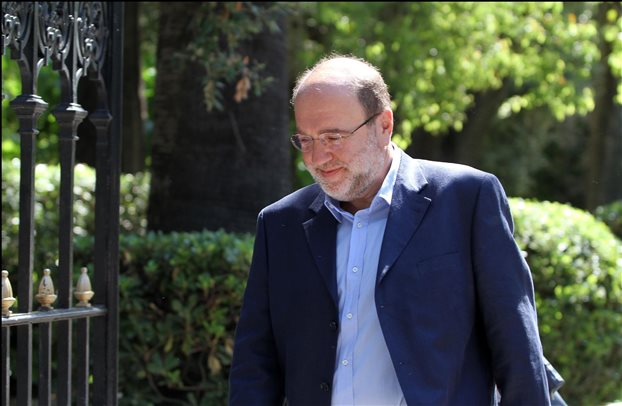 Athens, October 7, 2015/ Independent Balkan News Agency
By Spiros Sideris
Alternate Finance Minister Tryfon Alexiadis annouced during the Prodexpo Conference on Real Estate that the government will make changes to the taxation system. He also attempted to deny the "tax-storm" scenarios and assured that any changes to taxation will be made through dialogue. "What will happen on taxation issues is very specific. We are working within the framework of a specific agreement" he said.
Particularly, Mr. Alexiadis mentioned the following points:
– Initiatives to exploit state real estate property.
It is indicative that the Finance Ministry paid 24 million euros in 2014 in rents when it owns a huge number of properties.
– The implementation of the program agreements over a decade in relation to major investments.
– Maintaining ENFIA in 2015 and harmonization of objective values with market values by September 2016.
"We are not talking about the abolition of the system determining values. We will copy what happens in many European countries and we will have a commercial value system that will be closer to market prices," he said.
– The launch of the property register in November 2015.
– The imposition of tax on owners of property abroad.
"It is unfair for a citizen who currently has a property worth 50,000 to 60,000 euros to cover his housing needs to paying tax, while another citizen who has a property in London worth 5 and 6 mil. Euros not to pay a single euro in ENFIA tax" he said.
– Full computerization of tax bureaus and the closing of tax offices to the public in 2016.
"We will serve citizends and companies through phone centers and the internet. The staff released will deal with old pending cases" Mr. Alexiadis mentioned.
– The transfer of property will be done electronically, through a special Taxisnet form and the contract will be submitted to the tax office electronically. As the minister mentioned, the script system allows large sums to be lost in tax evasion.
Property in London
In relation to assets owned by Greeks in London, tax authorities seem to have lists containing over 3.000 properties which could provide a "road map" for taxing assets outside Greece. These are lists sent by the British tax authorities following a Greek request.
However, market experts doubt taxing property abroad will be feasible because transnational exchange of information is required which is a difficult exercise.