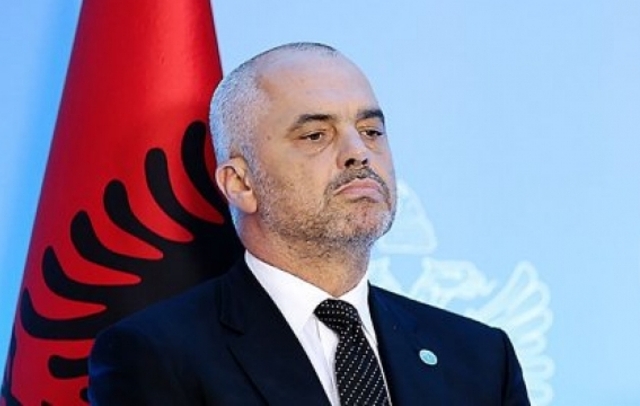 In Albania and the rest of the world too, many people were surprised when they learned during the night and in the morning that Donald Trump would be the 45th president of the USA.
Many didn't expect his victory and many thought it was impossible to win, especially in front of his rival Clinton.
However, this happened and Trump has achieved a convincing victory. On 20 January 2017, Trump is expected to be inaugurated as the head of the White House.
His victory was commented today by the Albanian Prime Minister, Edi Rama, who was the only among state European leaders to publicly express himself against Trump a month ago.
In today's declaration, Mr. Rama said that "a very dear friend of Albania, Kosovo and all of Albanians, Hillary Clinton, could not manage to become the first woman president in the history of the United States".
Rama also says that Clinton's rival, Donald Trump, was elected the 45th president of the USA, "convincing the people to vote his alternative after an extraordinary debate inside and outside of the United States".
At the end of his declaration, Mr. Rama stresses that the USA will find in Albania a very precious ally.
"Congratulating president Trump on his victory and the success that the Americans and partners of the United States wish to that great country, I am convinced that our strategic relation with the United States of America, will continue to strengthen in the best interest of our joint values, which make Albania a precious ally of the people and the government of the USA".
A month ago, Rama had categorically rejected the possibility of Trump's victory.
"God forbid Trump being elected as president, as he would be a president who would damage America a lot and one who would be a real threat to the relations between Albania and America", Rama said.
The head of the Albanian government had also declared that if Trump is elected president, then the diplomatic relations between Albanians and Americans would be deteriorated.
"Donald Trump is a threat for the USA and also a threat for the Albanian-American relations", Mr. Rama declared. /balkaneu.com/