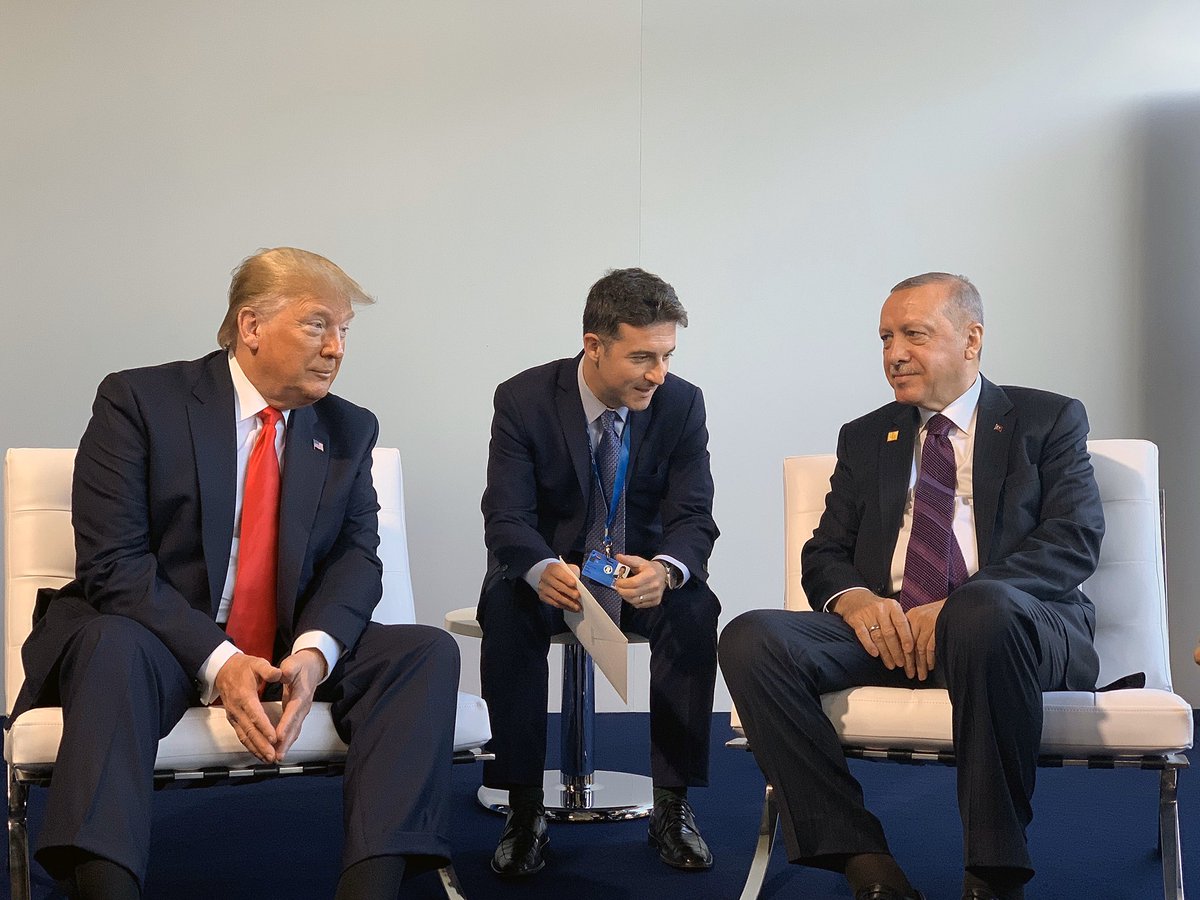 On Wednesday, US President Donald Trump praised Turkey's commitment to its agreement with the US on northern Syria, while commending Ankara on its efforts to maintain security and dealing with the refugees in the region, according to Anadolu.
Speaking to reporters shortly before his meeting with German Chancellor Angela Merkel in London, the US President stated earlier today that he had a bilateral meeting with Turkish President Recep Tayyip Erdogan.
"It was a very good meeting," he said, adding that they discussed many issues, including the latest developments in Syria.
"We are fully aware. The border and the safe zone is working out very well … and I gave Turkey a lot of credit for that. The ceasefire is holding very much so", Trump said.
In October, Trump defended his decision to withdraw US troops from northern Syria, saying that Turkey's efforts in the region had gained "great respect" from many agents.
"They had a job to do. And they did it well both at the border and at the safe zone", Donald Trump said. /ibna