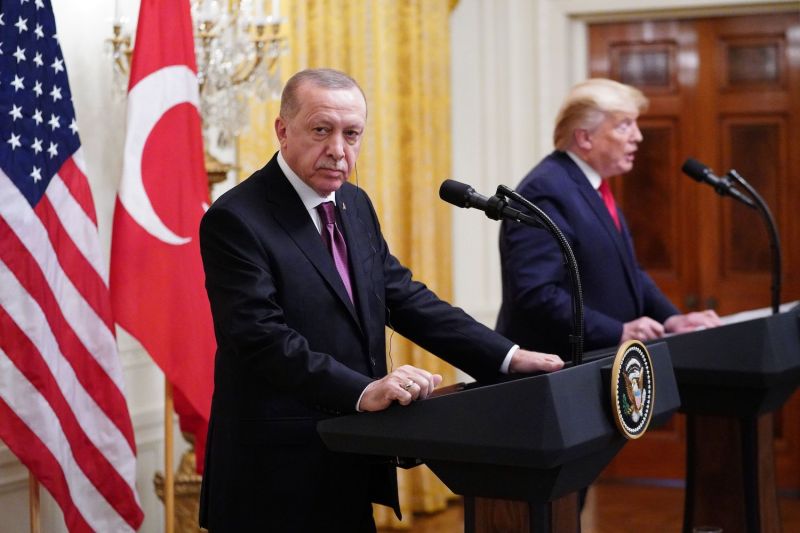 Erdogan: "Greece has S-300s as well; why didn't you pressure them?"
Recep Tayyip Erdogan, returning from his trip to the US, spoke to Turkish reporters about their contacts at the White House. From the statements it appears that he was intensely pressured regarding the S-400s.
"We were told it was our right to continue our relations with Russia, but we had to step over the S-400s with a tractor. We told them we thought it would be a violation of our sovereignty to completely withdraw the S-400s, and that it was not right. You didn't say that to Greece. Greece has S-300s. Why didn't you respond the same way with them? But when we saw them insisting, we said we should set up a working group with Mr. Ibrahim (Kalin), our US Security Adviser O'Brien and our Defense Ministers in cooperation with NATO and wait for the results. We are told that the S-400s cannot work with the F-35s. But you are not giving us the F-35 in the first place! "
Erdogan also mentioned his meeting with the Senators.
"The meeting with the Senators was arranged by Trump, who is different from the others. I asked him if he thought it was right for me to address the Congress, in order for them to hear the truth. He said let some Senators come now".
He stated that he showed them a video and a brochure on terrorism and Syria.
The US president has reportedly promised Erdogan that he will press European leaders to back his plans regarding the refugee issue.
"Trump asked me whether it was possible for some refugees to be granted Turkish citizenship. I told him we were already doing that selectively. He told me "I have already called on European countries for support. No one told me how much we would give. But I will force them further". /ibna