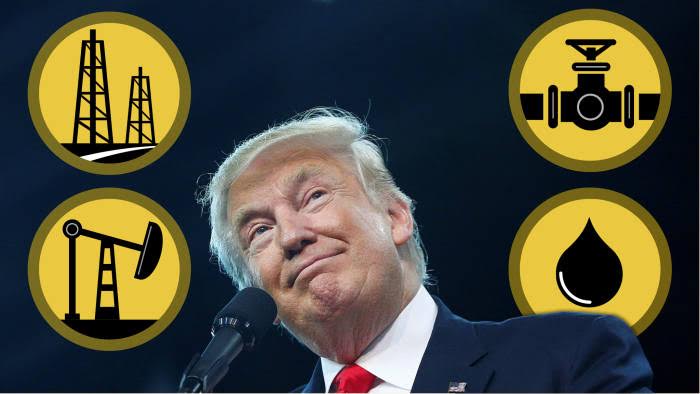 OPEC and producer countries outside the international oil cartel are attempt to maintain oil prices internationally stable in order to level off the market for the benefit of producers, consumers and the global economy in general.
"The Joint OPEC / Non-OPEC Ministerial Monitoring Committee (JMMC) reaffirmed its intention to make tough efforts to achieve a total level of compliance of no less than 100%. In addition, it has decided to hold monthly meetings to monitor market conditions more closely and to take appropriate response measures", OPEC said in a statement.
OPEC and the ten oil-producing countries outside the organisation have decided to make adjustments to about 1.8 million barrels per day on a voluntary basis as part of efforts to accelerate the stabilisation of the world's oil market.
"If you want to drop petrol prices, start a trade war", is the headline of a Bloomberg article, which states that the U.S. President, Donald Trump, disappointed with OPEC's inability to help him, seems to have found the way to reduce gasoline prices: the onset and peak of a commercial war that will result in a reduction in oil consumption.
With less goods moving around the globe, it will require a smaller number of ships, aircraft and trucks to transport, which will have a direct impact on oil demand.
However, this option hides many other parameters that are at the expense of the global economy.
Meanwhile, domestic consumers in Romania will be burdened with  a 5.8% -on average- increase in the price of gas, which will be applied from August on. 
This development is the result of the changes that had to be made to the functioning of the energy market in Romania, in particular the liberalisation of the gas market in April 2017…. / IBNA