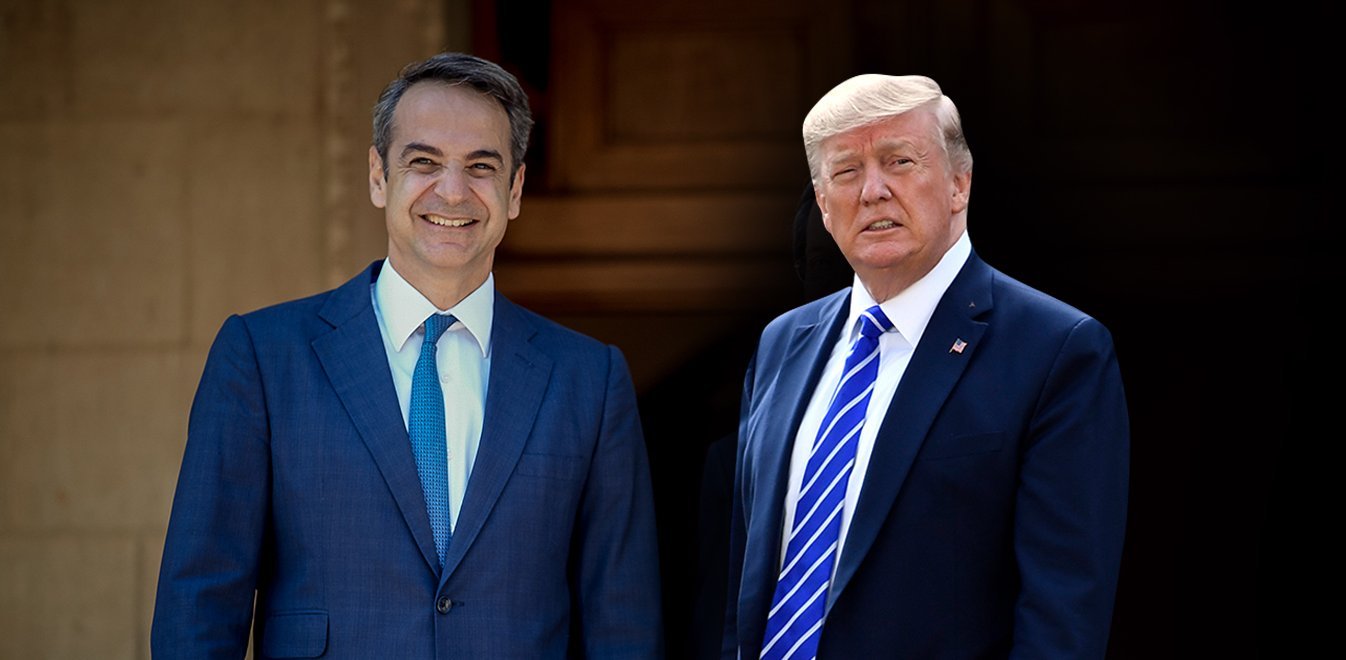 Prime Minister Kyriacos Mitsotakis met with US President Donald Trump at the White House on Tuesday evening.
In joint statements to reporters, the US President said it was "an honor" to host the Greek premier and his wife at the White House, adding that relations between Athens and Washington are "extraordinary" and closer than ever before.
Mr. Trump referred to Greece's economic recovery, pointing out that the country has managed to make a "tremendous comeback" from a protracted crisis. "We're going to be meeting, talking, and negotiating a lot of deals," the American leader told journalists at the Oval Office.
On his part, Kyriacos Mitsotakis confirmed that Greece-US relations are at an all-time high, emphasizing, however, room for improvement on the geo-political front and defense, so as to "ensure that Greece will always be a reliable ally [to the US] in a complex world".
With reporters anticipating the statements of the two leaders to focus on global affairs and especially turmoil in the Middle East, the Greek PM stressed that Athens is expected US support in its opposition of a recent Turkey-Libya MoU which the Greek side considers a destabilizing factor in the region.
Mitsotakis pointed out that the agreement signed between Libya and Turkey on maritime borders "infringes upon Greece's sovereign rights", while adding that Athens is a reliable US partner in this region.
Asked if he will talk to Turkish President Recep Tayyip Erdogan about the issue, Donald Trump said: "We are talking to him and we're discussing with many other countries…about that subject specifically. We'll be talking to Russia – many countries are involved. It's now a mess…and they know where we stand."
Elaborating further on economic cooperation, Mr. Mitsotakis told the US President that his administration welcomes American investment in Greece and is expecting "positive support" in the country's drive to further boost the economy./ibna