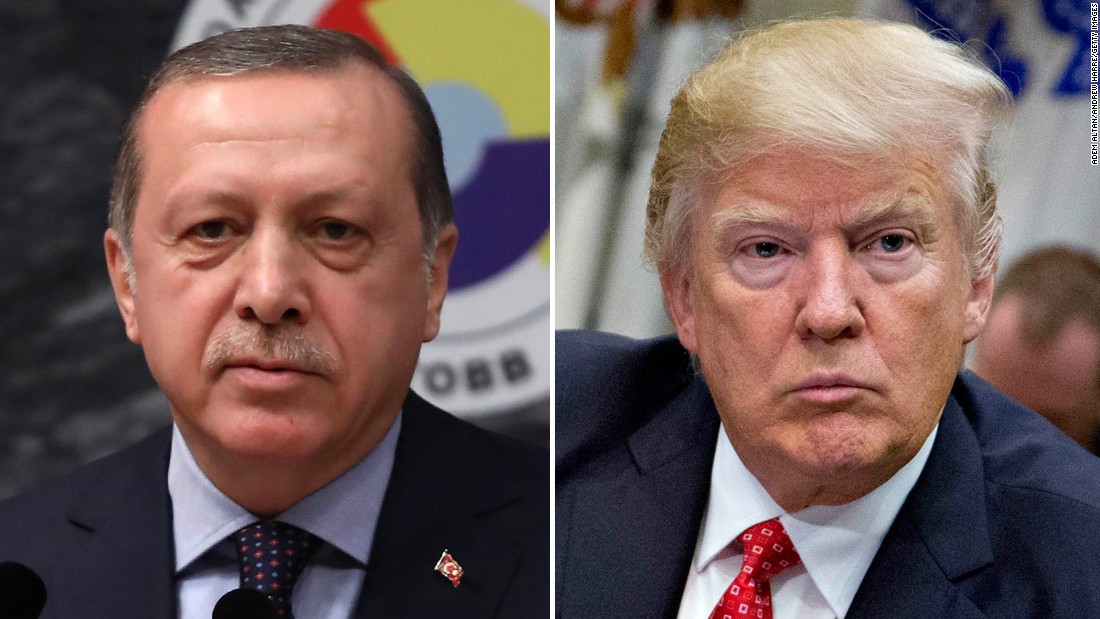 The Turkish president Recep Tayyip Erdogan and his American counterpart Donald Trump had a 15-minute telephone conversation, which took place shortly before the meeting of the U.S. President with his Russian counterpart, Vladimir Putin, in Helsinki.
According to the Turkish Presidency's announcement, the two men talked about issues that emerged from the NATO Summit in Brussels, but also about the developments in Syria. An announcement has been made that "justice" issues have been discussed. In Ankara there is speculation that there may have been a debate about the American pastor detained in the prisons of Turkey, but also about Fethulah Gulen, who lives in the United States. Turkey has repeatedly asked the States for his extradition, as it is believed he has organised the attempted coup against the Turkish president in July 2016.
According to the Turkish press, the two men pledged to develop better bilateral relations and to find a solution to outstanding issues.
A few hours after the conversation, television news reported that the United States are starting negotiations with Turkey on the sale of the Patriot, anti-aircraft system.
The Statement of the U.S. Secretary of State for Political and Military Affairs, Tina Kaidanow
The senior State Department official who attends an aerospace expo, held in the UK, reportedly told the media that the U.S. Department of State is in talks with Turkey and "is trying to give the Turks an idea of ​​what we can do in relation to to the Patriot system." At the same time, she said that Raytheon, the developer of the system in question, has announced the launch of these discussions.
Both theTurkish president and Turkey's Foreign Minister Mevlut Cavusoglu have stated that Turkey has decided to purchase the Russian S-400 anti-aircraft system after various past obstacles the country has faced regarding the purchase of the Patriot system…. / IBNA